Obama makes official nomination of Ashton Carter as Pentagon chief
Saturday, December 6th 2014 - 04:36 UTC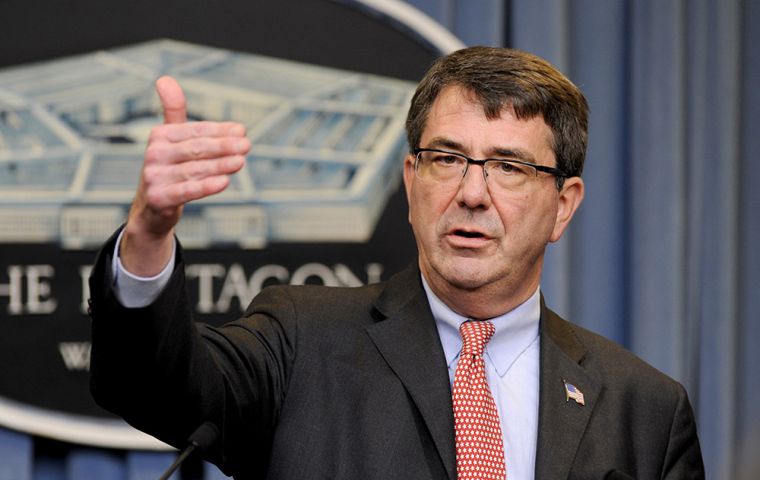 President Barack Obama on Friday named Ashton Carter, a highly regarded technocrat, to lead the Pentagon as the US military embarks on the latest phase in its 13-year war against Islamic extremists.
Obama praised the 60-year-old Carter, saying that as US defense secretary he would bring to the job "a unique blend of strategic perspective and technical know-how."
"All of which means on day one, he will hit the ground running," Obama said, making the announcement from the White House.
Carter, who is expected to be confirmed by the Senate, was named to replace Chuck Hagel, who resigned under pressure last week, criticized by some as too passive in the face of a rapidly changing security situation.
The US military that Carter is expected to inherit finds itself in an air war against Islamic extremists in Iraq and Syria, a sharp reversal of course for an administration that had sought to bring home troops after 13 years of fighting.
He must also oversee the withdrawal of US forces from Afghanistan, as well as challenges posed by Iran's nuclear program and China's growing military might.
Carter said he had accepted Obama's offer "because of the seriousness of the strategic challenges we face -- but also the bright opportunities that exist for America if we can come together to grab hold of them."
Hagel called Carter after the announcement and promised a smooth transition. In a statement issued as he embarked on his last foreign trip as secretary, he said he strongly supported Carter's nomination.
Carter with degrees in Medieval history and theoretical physics, has gained a reputation as an expert on hi-tech weapons and military budgets, portraying himself as a reformer intent on making the vast Pentagon bureaucracy more efficient.
He served as deputy secretary of defense from 2011 to 2013 under former defense secretary Leon Panetta, and in other top Pentagon posts over the years. However in recent years, Carter's views have not always meshed perfectly with the Obama administration.
On Iraq for example, he favored keeping US troops in the country instead of withdrawing forces in 2011, and he has repeatedly warned of the dangers of scaling back defense spending.
Republicans said they would likely confirm Carter, but promised tough questions about the administration's strategy against Islamic State, the extremist group in control of parts of Syria and Iraq.