Despite Petrobras corruption, Rousseff has strong public opinion support
Tuesday, December 9th 2014 - 23:08 UTC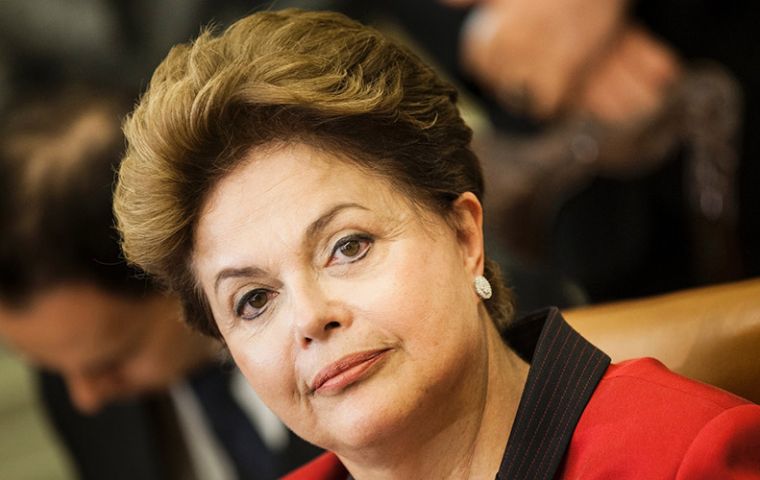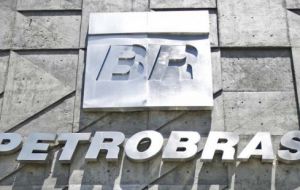 Seven out of ten Brazilians believe President Dilma Rousseff has some responsibility in the Petrobras corruption scandal, which involves contractors and politicians, according to a public opinion poll from Datafolha, conducted on Dec. 2 and 3, including 2,896 interviews and published by Folha de Sao Paulo.
However revelations of 'Operation Lava Jato' ('Car wash') seem to have limited impact on the president's image. In effect, 42% of interviews said that the Rousseff administration is good or very good, a similar percentage to October 21 when, at the close of the electoral campaign and an end to daily TV advertising, she reached her best level since June 2013.
Likewise disapproval, "poor or very poor" performance climbed from 20% to 24% with a two percentage points margin of error.
Rousseff will be reaching January first, when she starts her second four-year mandate with a 50% expectation support, which is 23 percentage points less than four years ago, January 2011.
However concern over corruption among Brazilian public opinion has dropped: last June it was seen as the country's main problem by 14% of the population. Now, that number has dropped to 9%. Healthcare leads the ranking with 43%, followed by violence/security with 18%.
And most remarkably 40% of interviewed Brazilians believe the corrupt have never been punished in Brazil "nor will they be punished on this occasion" with the Petrobras scandal.
A positive signal is that according to Datafolha, 66% of interviews said that democracy is always better than any other form of government. Meanwhile those who replied they did not care whether the political system was democratic or a dictatorship dropped to 15%.
However 12% of respondents said that in certain circumstances, a dictatorship is better than a democracy, and 7% simply did not know what to reply.
The education component shows that for those who only attended elementary school, 57% believe that democracy is always the best form of government, and equally those who didn't care about democracy or dictatorship represent 19%.
The interviews of those with higher education show that 80% support democracy as the best form of government while only 7% support a dictatorship.