Falklands has a new Director of Health; Mr Bainbridge takes his position next January
Wednesday, December 17th 2014 - 19:41 UTC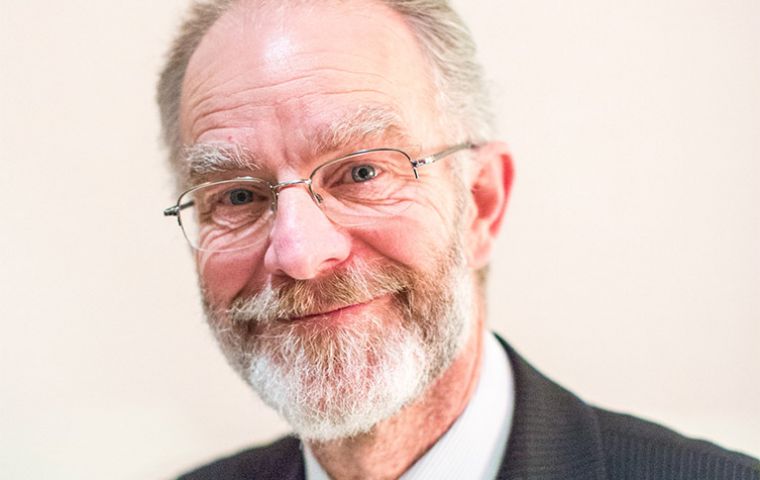 The Falkland Islands Government is pleased to announce the appointment of Mr Ian Bainbridge as Director of Health and Social Care, taking up post from 28th January 2015.
Ian joins the Directorate from a career in Health and Social Care in the UK where he has worked for both local and central governments. Since training as a social worker he has had management responsibilities for the range of care needs for children and adults, and has worked closely with NHS colleagues to develop models of integrated services.

Since 2008 Ian has been working in the south of England, encouraging joint working and effective service delivery across Health and Social Care. Before that he headed up Adult Social Care in a unitary borough where working closely with NHS colleagues, progress resulted in a top quality judgement.

In response to his appointment as Director of Health and Social Care Ian said, "This is a real privilege and I am very much looking forward to getting to know new colleagues and the people of the Islands. I know that much has been achieved in this service and I look forward to talking with people about the next priorities and what developments could make the best contribution to health, well-being and life expectancy in the Falklands. We have a number of advantages, particularly in having an integrated service and I am looking forward to seeing how we can make things work to our greatest possible advantage".

MLA Mike Summers, welcomed the appointment: "Ian Bainbridge brings a wealth of experience in multi-agency working and service integration which will be a benefit to the Islands. I look forward to working alongside him in the New Year."

Ian will be joined by his wife, and together they are looking forward to exploring the opportunities in the islands. They are keen on various outdoor activities and look forward to extending their experiences and meeting local people in the process.