Blackout for Paraguay's hydrocarbons hopes in Chaco drillings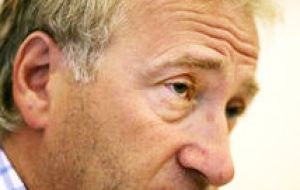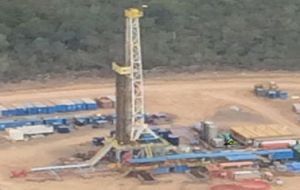 President Energy slumped by as much as a third on Monday following an update on testing of the Silurian Santa Rosa and Devonian Icla reservoirs in the Lapacho well in Paraguay's Chaco. A test of Santa Rosa was cut short, although management reckons that it can be commercialized, and a test of Icla recovered only gas and no oil.
"Hydrocarbon flow testing has been hampered by mechanical failures due to poor hole conditions but has confirmed the presence of mobile gas condensate in the Santa Rosa Formation," said chairman Peter Levine. "With the Icla test not being valid a re-engineered well design and re-drill of the Lapacho x-1 well will be required to establish sustained commercial flow rates."
Of the Icla test, President said: "Given the cost of mobilizing equipment for a squeeze job and generally low chance of success of these operations, the interval was suspended for a future re-entry." However, it does still estimate a gross mean Prospective Resource of 10 million barrels of oil equivalent (MMboe) there, "with considerable follow-on opportunity."
At Santa Rosa, the well initiated flow at a rate of 107 barrels per day, but the test had to be prematurely terminated after a cumulative production of only 14.2 barrels of fluid returns due to a serious mechanical failure in the bottom of the test string that prevented inflow.
"Given the deteriorating hole conditions and high risk of hole collapse under an extended testing program, it has been decided to not attempt to repeat the test but to suspend the open hole section for later re-drilling by side tracking, learning from the down-hole conditions experienced, and running a liner," said the firm.
Still, management remain upbeat about the giant Lapacho structure. The Lapacho x-1 well has confirmed the presence of hydrocarbons in the range from 1 trillion cubic feet (TCF) to 5 TCF plus associated condensate in the greater Lapacho area, it says.
"Hydrocarbon volumes could be very large and our estimate is that the overall President acreage position of 34,000 km holds 1 to 4 billion barrels oil equivalent gross Prospective Resources," added Levine.
Now, President will begin talks with industry partners "to unlock the full value of the opportunity set." It has released the QG1 drill rig with a view to resuming the drilling program on high graded prospects in the summer of 2015. And, with cash flow from Argentina and Louisiana, plus its existing loan facility, there is at least some financial flexibility.