Magallanes region in extreme south Chile reports record low unemployment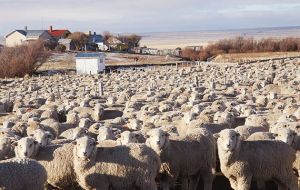 Magallanes region in the extreme south of Chile reported the lowest unemployment rate in the country, 2.3% during the September-November mobile quarter according to the country's latest release from the Stats Office. This represents 1.8 percentage points less than the same period a year ago (4.1%).
"This is very positive news since it has a double effect: on the one hand we have a working force that actually increased 6% in number, reaching 82.000, and at the same time we are lowering the number of jobless" said Carlos Abarzúa Villegas head of the regional office from the Labor Ministry.
More specifically the official pointed out that Magallanes region has seen "a historic drop in women's unemployment" which stands at 2.6% compared to 5.6% a year ago, while for men the rate is 2.2%, dropping 1.1 percentage points compared to 2013.
"In other words we have a work force with an additional 4.600 people incorporated, and the total number of people with jobs is over 80.300, that is 5.910 new jobs in Magallanes compared to 2013" said Carlos Abarzúa Villegas.
By sectors, employment in education and in private homes was up 2.450 and 2.380 respectively and in farming 2.040 new jobs were created. At the other end, transport, storage, communications, hotels and gastronomy and financial intermediation, lost jobs.
Another strong point of the employment stats, according to the Labor ministry official is that the number of people receiving salaries reached 61.600, an increase of 4.900, while those self employed reported 500 less with 10.900. Finally service staff climbed to 3.400 which represents a 172% jump from 2.180 a year ago.
At national level Chile's unemployment rate for the mobile quarter Sept-Nov., was 6.1% which represents a drop from the previous quarter (6.4%), but still above the 5.7% of a year ago.