Falkland Islands Tourist Board focuses on Tourism to the next Generation of Travellers.
Monday, January 5th 2015 - 09:06 UTC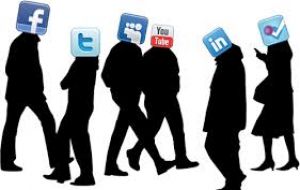 Tony Mason, Managing Director of the Falkland Islands Tourist Board today discussed plans on marketing to a new generation of travellers.
Until now the travel and tourism industry has focused on the Baby Boomers and X-Generation travellers. These are very important markets to the travel and tourism sector; however, we are now looking to promote the Islands to the next generation of travellers known as Millennials.
"The Millennials generation are those born after 1985 that are now reaching their peak earning potential, and are travelling more than any generation before, and at a younger age. It's a different marketing opportunity." Mr. Mason said after spending time with a panel of millennial travellers at theUnited States Tour Operators Association (USTOA) recently. It's very clear that marketing to these individuals will be different than traditional methods.
Many from this new era of travellers are more financially independent and more have expendable funds to spend on holidays. While the baby-boomer generation worked hard, bought homes and raised their families and are now travelling in their retirement, this new generation is travelling now with a stronger desire than ever to see the world before they settle down.
Comments by several of the millennial travellers we had the opportunity to speak with was, "they don't care about the price". "They care about the experience! " They do not want to "hear" sales pitches from agents on how fantastic a destination is, they want to see it on line. One panellist said she wants the destination to "sell itself". If the destination catches her attention, she doesn't care how much it costs she's going!
What this tells us is that we need to start focusing on our social media promotions in a different way in the coming years. As well as tweets on Twitter and ads on Facebook, we also need to start uploading more streaming video and high resolution images to a variety of social media platforms.
We need to engage more strategically in the way we approach our promotions. Social media is the most cost effective way to quickly reach a very large audience of millennial travellers.
This is what we are going to focus some of our media campaigns on in the coming months at the Falkland Islands Tourist Board. High level social media campaigns are another way to secure our place in marketing the Falklands to the next generation.
It is important to keep in mind these are new promotions that complement our current marketing promotions which are more traditional in nature. I am pleased to have received the support of our board of directors over the past few years to move towards new markets and ensure the sustainability of the tourism industry in the Falkland Islands.
We must keep our focus on our core markets but also keep our eyes open for new prospects and never be afraid to engage new opportunities.
We have just finished our events programme for 2014 and have already begun planning for our 2015 activities. We have a lot of exciting events and programmes planned and look forward to the continued success we have experienced over the past three years.
Mr. Mason said the only way is up for the Falkland Islands. This amazing destination deserves to be presented to the world. We must remember the award we have won this year for "Best Destination for Wildlife and Nature" over such strong contenders such as Galapagos Islands, South Africa, Australia and Botswana .
Mr Mason said he is looking forward to bringing the award to the Falkland Islands next week and there would be a reception in the Jetty Visitors Centre in January to celebrate this big win for the Falkland Islands.