Aurelius hedge fund denies being part of lawsuit filed against Petrobras
Tuesday, January 6th 2015 - 22:49 UTC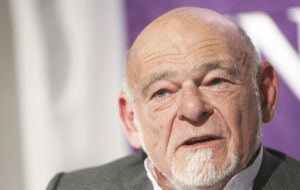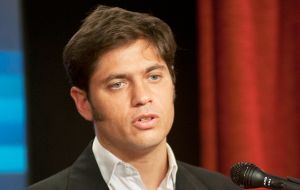 Aurelius Capital Management, one of the main plaintiffs against Argentina in New York District Judge Thomas Griesa's courtroom, has denied being part in a lawsuit filed against Brazilian state-owned oil company Petrobras, in response to accusations by Argentina's Economy Minister Axel Kicillof.
"The lawsuit has been filed by the City of Providence (Rhode Island, US). Aurelius has nothing to do with it," the president of Aurelius Mark Brodsky said in a statement.
Kicillof has referred to the lawsuit as a proof of the fund's "simultaneous attack" against Argentina and Brazil, in an attempt to destabilize the region, in "a war without weapons with well-defined policy objectives."
Aurelius, the economy minister said, is trying to "accelerate" the bonds, forcing Petrobras to pay capital plus interests in advance to bondholders, forcing the company into default, a conflict which he sees as structurally similar to what Argentina is going through.
Brodsky said that the lawsuit filed in the US "is an extension of a criminal probe opened by the Brazilian government" and accused Kicillof of "doing no favors to Brazil and Petrobras by likening Petrobras' difficulties with those of Argentina." He pointed out that "unlike Argentina, Petrobras continues to honor its debts and does not flagrantly violate the orders of an US Court."