Germany' growing consensus to let Greece drop out of the Euro block
Tuesday, January 6th 2015 - 07:24 UTC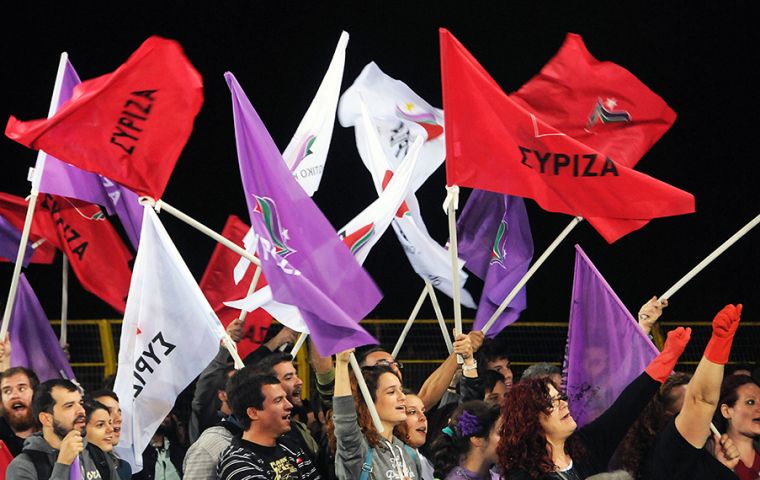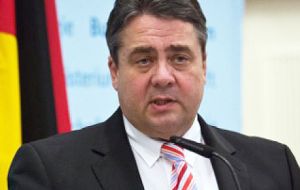 Germany has said it will not be "blackmailed" into renegotiating Greece's rescue program should a new hard left government take office after elections later this month. The Euro dropped to a nine-year low after a report in Der Spiegel magazine on Monday that Berlin was no longer opposed to Athens leaving the currency bloc.
While German officials disputed the tone of the report, and insisted Berlin had no new stance on Greece, German economics minister Sigmar Gabriel said he expected existing agreements to be honored by a new Greek government, "whoever forms it".
Mr. Gabriel, head of the Social Democratic Party (SPD), said Germany and the EU were anxious to see Greece remain in the currency bloc, but that structural reforms left it "more robust than at the height of the euro crisis".
"For that reason we are not susceptible to blackmail," said Gabriel. Fears of a fresh round in the euro crisis were sparked when Greece called a snap election last week, to be held on January 25th, which could bring the anti-bailout Syriza party to power. It has pledged to write-off much of Greece's debt and renegotiate the terms of its bailout with the EU and IMF.
While chancellor Angela Merkel remained silent on Monday, close allies in her Christian Democratic Union (CDU) fanned out across the German media to take a tough line towards Greece.
"If the Greeks are not ready to continue the path of savings and reforms then they have to leave the euro area," said Michael Fuchs, CDU floor leader in the Bundestag, in "Die Welt" daily.
"In this I share completely and totally the position of the chancellor and finance minister." The robust tone from the Berlin government quarters has surprised - and alarmed - the German opposition, as well as members of the ruling grand coalition.
Carsten Schneider, finance political spokesman for the SPD, said the tough line on Greece was not agreed within his party.
He disputed claims in the CDU that Europe could shoulder the costs of a Greek exit: Germany would face a €60 billion loan write-down.
"If Greece were to leave the euro area the speculation would begin about the next wobbly member, something we cannot allow," he said, warning of higher interest rates.
According to Der Spiegel, Chancellor Angela Merkel is more confident that the euro area would survive a Greek departure than in previous years, particularly as Ireland and Portugal have completed and exited their reform programs.