UK calls for resumption of Unasur-member Guyana parliament and local elections
Friday, January 9th 2015 - 07:44 UTC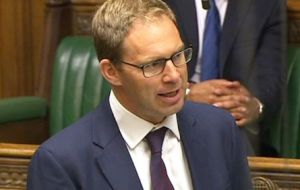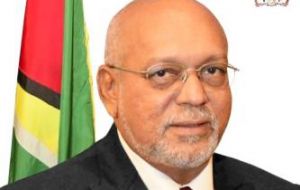 The United Kingdom again called on the Guyana government for the earliest possible resumption of Parliament as required by the country's constitution and Commonwealth charter, and urged the government to name a date for long-delayed general elections. Guyana is a member of Unasur, Celac and associate member of Mercosur.
"The UK Government views with concern the continued prorogation of Parliament by His Excellency President Ramotar and calls for its earliest possible resumption. Parliament is required by Guyana's Constitution and the Commonwealth Charter, it provides the necessary checks and balances and enables citizens' voices to be heard.
The suspension of Parliament therefore means that an essential element of a functioning democracy has been put on hold" said Foreign Office minister Tobias Ellwood in an public statement.
"We also continue to have concerns that there have been no local elections for over 20 years, which is also contrary to the democratic principles of the Commonwealth Charter and Guyana's own Constitution.
"The UK calls on all stakeholders to seek solutions to the political and socio-economic challenges facing Guyana so that the country can develop in a fair, democratic and equitable way" concluded Minister Ellwood.
This is not the first time that the UK has issued such calls; the others having been through its High Commissioner to Guyana, Andrew Ayre.
President Ramotar prorogued (suspended) the Parliament on November 10, 2014 just hours before the opposition-controlled 65-seat National Assembly was due to debate and pass a no-confidence motion in his administration. His subsequent repeated calls on the opposition to meet to resolve a number of political issues and agree on a post-suspension parliamentary agenda have been rejected.
The opposition, A Partnership for National Unity (APNU) and the Alliance For Change (AFC) have both said that they are tired of empty talks and vacuous promises and would consider dialogue only after the Parliamentary suspension has been lifted.
Days after Opposition Leader, David Granger had written to Caribbean Community (Caricom) Secretary General Irwin La Rocque requesting an emergency summit on the political impasse in Guyana, the President held a press briefing and promised to name elections date early in 2015.
Ramotar is yet to do so.
Observers have reasoned that the President's latest promise was an attempt to prevent the Guyana situation from being raised on the margins of the Caricom-Cuba summit that was held in Havana in early December.
The Organisation of American States Secretary General, Jose Miguel Insulza has also called for an early end to the prorogation of the Parliament.
Guyana is not only member of OAS, but also of Unasur (Union of South American Nations), Celac, (Community of Latin American and Caribbean countries) and an associate member of Mercosur, among other regional groupings.