Guyana dismisses warning of Commonwealth action for suspending Parliament
Thursday, January 15th 2015 - 08:45 UTC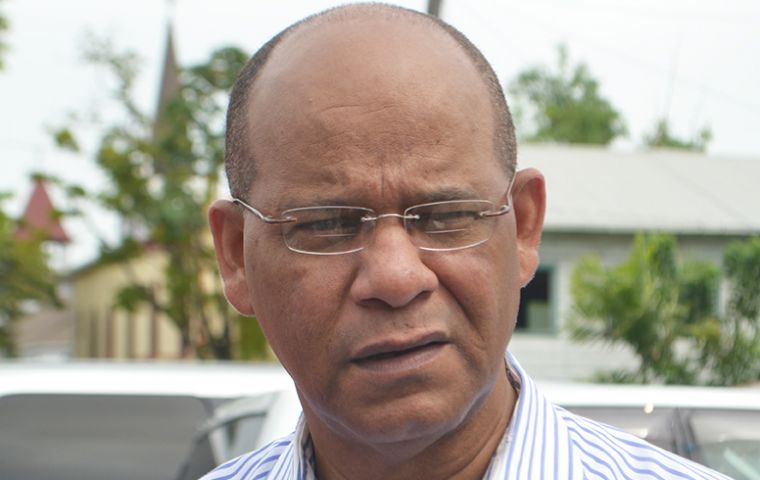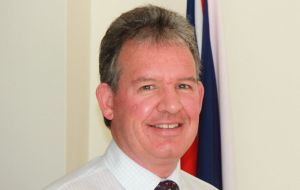 Guyana's ruling People's Progressive Party (PPP) dismissed a warning from Britain that Guyana risks being referred to the Commonwealth Ministerial Action Group after the Caribbean Community (CARICOM) country suspended Parliament in November last year.
"It looks to me like some members of the diplomatic corps are becoming more and more involved in our internal affairs especially when it comes to the holding of elections," said PPP General Secretary Clement Rohee.
Rohee, who is also the Minister of Home Affairs, told a news conference that while the donor community had a right to be concerned about elections in Guyana, there should be a limit.
"…I think there's a limit to which we should go when dealing with these matters. I see that as a normal course of their duties…It's up to the government on the other hand to determine whether those statements warrant any responses…in so far as the PPP is concerned…it might be going a little bit beyond the pale in so far as diplomatic practice is concerned," Rohee said.
British High Commissioner to Guyana Andrew Ayre told a news conference on Monday that "there is discussion about countries of concern in the Commonwealth every few months….Guyana is moving into a category of concern for the Commonwealth. That is quite clear from discussions that take place in London".
The British diplomat told reporters that the decision to prorogue Parliament is a clear breach of the Guyana Constitution and the Commonwealth Charter.
"These things matter. The UK and other governments don't sign the Commonwealth Charter…and then just put them to bed," he said reiterating London's earlier call for President Ramotar to resume Parliament without delay or lay out a timeline for the resumption of parliamentary democracy.
"Guyana could be subject to a critical review because of breaches of the Commonwealth Charter," he said, hinting also that Georgetown could fall a foul of Britain's aid to developing countries.
"Without a parliament there is no parliamentary oversight of development assistance or anything else. Clearly the appetite to send money to a country that has no parliamentary oversight is much reduced," he asserted.
Guyana President Donald Ramotar prorogued Parliament on November 10 last year as the opposition parties –A partnership for National Unity (APNU) and the Alliance for Change (AFC) – moved to table a vote of no confidence in his administration.
The two opposition parties have a one seat majority in the 65-member Parliament.
Ramotar, who is likely to be the ruling People's Progressive Party (PPP) choice for presidential candidate, justified the decision to prorogue Parliament, saying he had earlier indicated a desire for the National Assembly, in its post-recess sittings, to deliberate and give priority to important matters relating to the development of the country.
Ramotar has also said he intends naming the date for fresh general elections on or before February 23 when Guyana observes Mashramani, the annual festival that celebrates Guyana becoming a Republic in 1970. The last general election was held here on November 28, 2011.
Rohee reminded reporters that Guyana gained independence from Britain in 1966 and as such, the country is not obligated to pay heed to their statements.
"We don't have to listen to what Britain says in respect to such pronouncements. This is an independent country. The British have their own arrangements there too, so you know, take it or leave it, twist it or turn it however you will want to put it, the fact of the matter is that Guyana is an independent country; we have our own constitution," he added