Last year was the hottest on Earth since record-keeping began in 1880
Saturday, January 17th 2015 - 08:10 UTC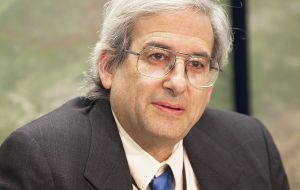 Last year was the hottest on Earth since record-keeping began in 1880, scientists reported on Friday, underscoring warnings about the risks of runaway greenhouse gas emissions and undermining claims by climate change contrarians that global warming had somehow stopped.
Extreme heat blanketed Alaska and much of the western United States last year. Records were set across large areas of every inhabited continent. And the ocean surface was unusually warm virtually everywhere except near Antarctica, the scientists said, providing the energy that fueled damaging Pacific storms.
In the annals of climatology, 2014 surpassed 2010 as the warmest year. The 10 warmest years have all occurred since 1997, a reflection of the relentless planetary warming that scientists say is a consequence of human activity and poses profound long-term risks to civilization and nature.
"Climate change is perhaps the major challenge of our generation," said Michael H. Freilich, director of Earth sciences at NASA, one of the agencies that track global temperatures.
Of the large land areas where many people live, only the eastern portion of the United States recorded below-average temperatures in 2014, in sharp contrast to the unusual heat in the West. Some experts think the weather pattern that produced those American extremes is an indirect consequence of the release of greenhouse gases, though that is not proven.
Several scientists said the most remarkable thing about the 2014 record was that it had occurred in a year that did not feature a strong El Niño, a large-scale weather pattern in which the Pacific Ocean pumps an enormous amount of heat into the atmosphere.
Skeptics of climate change have long argued that global warming stopped around 1998, when an unusually powerful El Niño produced the hottest year of the 20th century. Some politicians in Washington have seized on that claim to justify inaction on emissions.
But the temperature of 1998 is now being surpassed every four or five years, and 2014 was the first time that happened without a significant El Niño. Gavin A. Schmidt, head of NASA's Goddard Institute for Space Studies in Manhattan, said the next strong El Niño would probably rout all temperature records.