The Falkland Islands - 250 Years British
Wednesday, January 21st 2015 - 20:51 UTC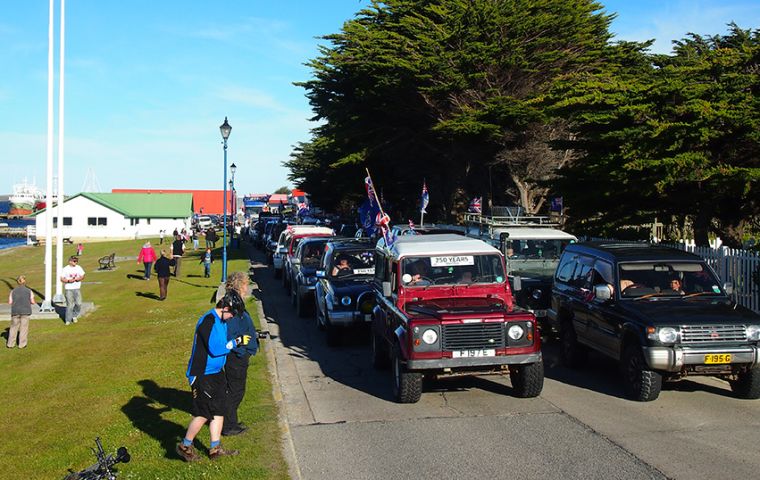 The 250th anniversary of the Union Flag (Union Jack) being raised by Commodore John Byron on 21st January 1765 was today celebrated by the people of the Falklands. Signifying British rule and inclusion as a part of the commonwealth, the first British population was settled making the foundations of the community resident today.
A large convoy of vehicles made its way from Sapper Hill on the outskirts of Stanley to Victory Green in the centre of the town.
Known locally as a "Rover Rally" all manner of vehicles including quad bikes, land rovers and even lorries followed the route marshaled by the Royal Falkland Islands Police. Reminiscent of the 2013 referendum, most of the vehicles sported the flags of the Falklands and the UK showing once more the wishes of the community to remain British.
Other events to mark this anniversary include a time capsule to be buried at Port Egmont on Saunders Island where the Union Flag was first raised. It will be filled with donations from the public showing how life is in the Islands and is to be opened in 250 years time.
There will celebrations throughout the remainder of January, culminating in an open air concert at Stanley and a racecourse at the end of the month.