In "God will provide" speech Maduro admits economic failure and calls for unity
Friday, January 23rd 2015 - 05:43 UTC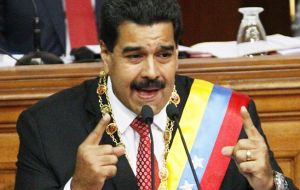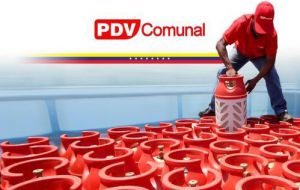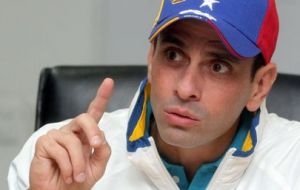 In a three-hour State of the Nation speech to the National Assembly on Wednesday night, president Nicolás Maduro acknowledged some of the economic realities facing Venezuela: the economy contracted by 2.8% in 2014 and inflation stood at 64%.
"In the battle against our difficulties with low oil prices, the battle to optimize investment for socioeconomic growth, I call on all of Venezuela to unite for prosperity for all," he said.
Maduro returned last week from a ten-day international tour aimed at shoring up financial assistance for the faltering economy and persuading members of oil-producing countries to strategize against falling oil prices. While he announced some investment deals with China and Qatar, he proved unsuccessful in changing the trajectory of the price of oil. "God will provide" on that front, he said during Wednesday night's address.
Some observers had been expecting him to announce a currency devaluation to cope with the country's dwindling foreign reserves and runaway inflation. Maduro instead announced an adjustment to the existing three-tiered currency exchange system: The main exchange rate of 6.3 Bolivares to the dollar would remain in place for food and medicine, while the other two tiers, which trade at 12 and 50 Bolivares to the dollar, respectively, would be fused into one.
The government would also establish a new, third exchange system using private brokers to counter the black market, where the currency trades at some 177 Bolivares to the dollar, but Maduro offered few additional details on that system. Some analysts interpreted the announcement as a potential "stealth devaluation" that would indirectly weaken Venezuela's currency.
Maduro also announced an impending hike in gas prices, a sensitive topic for a country that currently enjoys some of the cheapest gas in the world at roughly 2 cents a liter (about 8 cents a gallon). Meanwhile, he said, salaries and pensions would rise by 15% and the government would build 400,000 new houses for Venezuela's poor.
Maduro's popularity is at an all-time low as Venezuelans have felt increasing pain from shortages in recent weeks. Members of the political opposition have called for mass protests this weekend as a show of anger that could potentially balloon to the scale of last year's chaotic demonstrations, which roiled the country for months. Wednesday's speech seemed to do little to quell frustration for skeptics of the Socialist government.
"There was nothing redeemable about Maduro's speech tonight," wrote Juan Nagel, editor of Caracas Chronicles, a well-known blog critical of Venezuela's government, following the address.
"He did not announce any important measures, he evaded responsibility, he avoided citing numbers or figures, he assigned chores to his lackeys without giving away details and he did not project leadership or confidence, both of which are the pretty much the excuse for a [p]resident to have a State of the Union speech in the first place."
But without price specifics on either, or any major structural changes to the socialist model, Maduro's critics said he had not done enough to rescue a shrinking economy and combat shortages plaguing Venezuela's 30 million people.
"Today more than ever, we have to unite all Venezuelans to get out of this crisis," opposition leader Henrique Capriles said, mocking Maduro as a "pirate" and "liar" and urging people to rally on the streets against him in coming days.
Venezuela's lively Twitter scene was abuzz with debate, and some ridicule, over Maduro's most headline-grabbing phrases, including his reassurance that "God will provide" in the face of oil revenues that have plunged by more than half.