Foreign Secretary Hammond opens first FCO "Diplomatic Academy"
Tuesday, February 10th 2015 - 05:40 UTC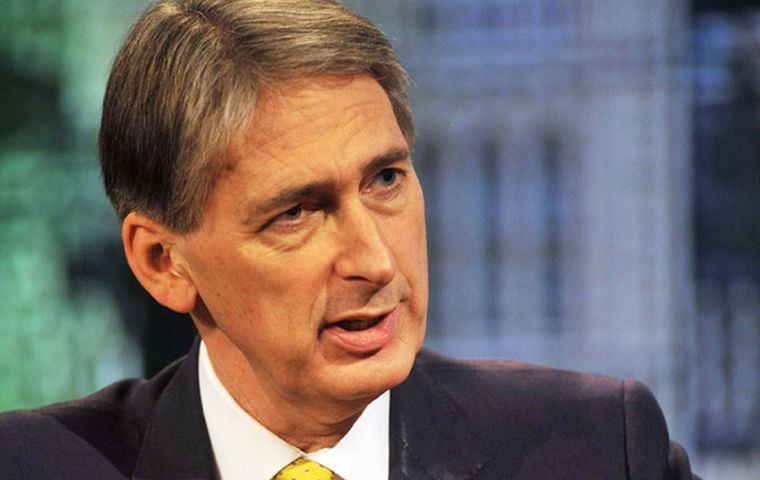 United Kingdom's Foreign Secretary Philip Hammond will open the Diplomatic Academy in the Foreign and Commonwealth Office on Tuesday 10th February. The Academy, the first in the Foreign Office's history, will be a centre of excellence and has been established to equip Foreign Office staff with the essential skills for diplomacy in the modern world.
The Academy aims to ensure that the UK's national interests will be represented to same standards in all Embassies, High Commissions and Consulates around the world. It will provide a wide-ranging new curriculum for all Foreign Office staff, as well as those in other Whitehall departments who work on international issues.
It comes as part of the FCO's continued drive to deepen expertise in diplomacy, which also led to the re-opening of its language centre in 2013.
In anticipation of the opening of the Academy at the FCO's London headquarters, the Foreign Secretary said that he expected a lot from UK diplomats. And the country expects a lot from our foreign policy.
"We need to ensure our staff have the skills they need to pursue the British national interest overseas, whether it's through helping our businesses increase trade and economic growth, protecting Britain's national security or helping British people in trouble overseas.
"Ensuring our diplomats have the very best skills is the best way to protect Britain's security and help British businesses and exporters contribute to delivering our long-term economic plan.
"It will put the FCO where it belongs - at the top of the league table of global diplomatic services."
The Academy will be available to all of the Foreign Office's 14,000 staff, spread across all 270 overseas posts.