English Premier League TV rights break all records: £ 4.2 billion
Wednesday, February 11th 2015 - 06:39 UTC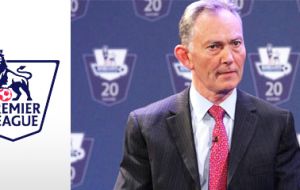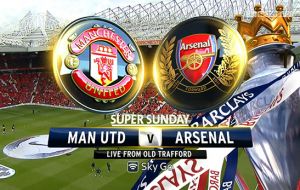 Pay-TV group Sky has agreed to pay 4.2 billion pounds (6.4 billion dollars) to show 126 live English Premier League matches a season from 2016 to 2019, pressured by fierce rival BT to smash analysts' forecasts and secure the best games.
After one of the most high-profile broadcast auctions of recent times, the Premier League said that Sky had won five of the seven rights packages, including the most popular Sunday afternoon matches showing the likes of Manchester United and Arsenal.
With BT paying 960 million pounds to show 42 games a season, the two companies will shell out a combined 5.14 billion pounds over three years, well above the 4 billion pounds analysts had expected and above the 3 billion pounds paid for the current contract.
Sky, which is 39 percent-owned by Rupert Murdoch's 21st Century Fox and synonymous with top-flight English football, said it would cut costs within the business and likely raise some prices for customers to afford the new contract.
Premier League Chief Executive Richard Scudamore said he was surprised by how much the matches had fetched, but he noted that the game was the beneficiary of the two media giants using football to draw and retain customers.
"These are huge companies doing huge things in a market that has gone way beyond football," Scudamore said.
Sky, has built its business around offering exclusive programming such as premium sports and drama to customers who can also take telephony and broadband packages.