Petrobras has trouble finding an independent chairman of the board
Thursday, February 12th 2015 - 05:45 UTC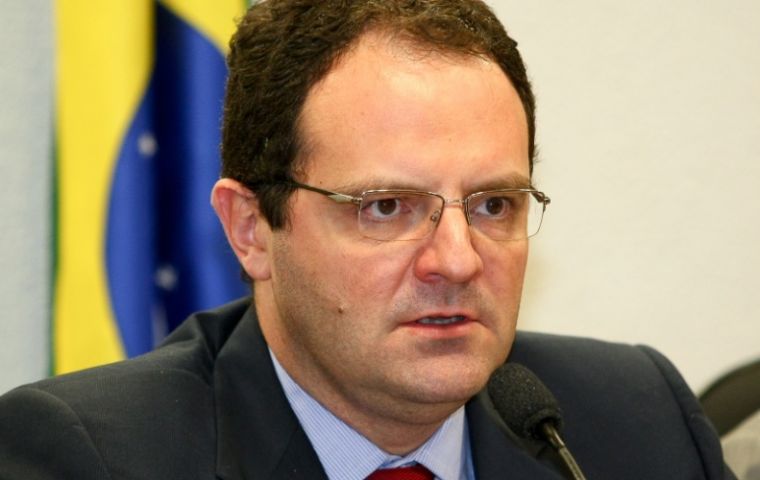 Petrobras plans to publish its delayed audited fourth-quarter results by the end of March, something it needs to do to avoid possible early repayment of its bonds, the Globo newspaper said on Wednesday. Globo also published that the Brazilian government was considering appointing Planning minister Nelson Barbosa as chairman of the oil giant.
Newly installed CEO Aldemir Bendine has told aides that he considers the March goal an essential step in rebuilding credibility in the state-run oil company, the paper said.
Former chief financial officer Almir Barbassa said in January that the results could be published as early as the end of April. The company's bond contracts give Petrobras until the end of June to publish the audited fourth-quarter results or face a possible default declaration.
The delays stem from efforts to value assets after the discovery of a price-fixing, bribery and political kickback scandal.
As to Barbosa's name for chairman of the board at Petrobras, apparently comes after Finance Minister Joaquim Levy resisted taking the post, arguing it would interfere with his principal duties, Globo said.
Barbosa, though, is also reluctant to join the board, the paper said. The government would prefer someone from the business community as chairman but faces resistance there as well, Globo reported.
The decision to replace former Finance Minister Guido Mantega as Petrobras' chairman is seen as one of the hurdles Petrobras must pass before publishing its audited results. Board members terms end in April, although calling an early meeting to elect new members is under consideration.
Authorities have struggled to find candidates for the company's board after it was engulfed in a graft scandal that has sent its shares down by more than 40% since October.