Beija-Flor, the top samba group this year in Rio's Carnival, but who's behind?
Friday, February 20th 2015 - 07:44 UTC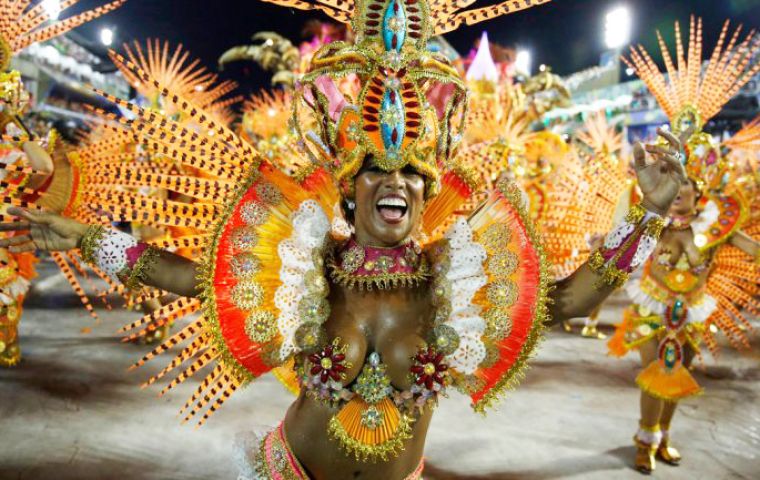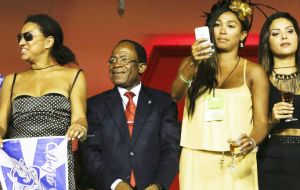 The Beija-Flor samba group was declared the champion of Rio de Janeiro's hotly contested Brazilian Carnival parade competition on Wednesday. However the group stoked controversy by staging a presentation focusing on Equatorial Guinea, run by Africa's longest-ruling dictator, Teodoro Obiang Nguema Mbasogo.
The newspaper O Globo reported last week that the samba group had received 3.5 million dollars from Equatorial Guinea's government. But officials from Beija-Flor, the Portuguese word for "hummingbird," would say only that they received unspecified "cultural and artistic support."
Rio's samba parade competition among the top 12 groups is fiercely contested and closely followed in Brazil, where the two nights of parades are broadcast live. Judges gave each school a rating in nine categories.
There is no cash prize for first place — just a trophy and bragging rights.
Rio's samba groups have long been dogged by allegations of financial irregularities. Several court cases over the decades linked top samba group officials to illegal lottery rackets known as "jogo do bicho," or "animal game", the common numbers lotto.
Others have drawn criticism in the past for accepting funding from foreign governments. The government of the late Venezuelan President Hugo Chavez helped pay for a South American-themed 2006 parade by the Vila Isabel group.
In its emailed statement, Beija-Flor insisted its parade theme this year was "strictly cultural and does not address (Equatorial Guinea's) government".
However for the win this year, Beija-Flor paraded the theme "A look at Africa and the emergence of Equatorial Guinea. Let us walk on the path of our happiness".
Defending Beija-Flor's theme/plot and funding for this year's parade following the announcement of their win, the school's artistic director Fran Sérgio Oliveira told O Globo; "People group the plot with politics, which is nonsense. Additionally, the people of Equatorial Guinea are passionate about their president. Is it a dictatorship? It is. But it's beneficial to the population."
During the tallying of the votes, it was a close race between Beija-Flor and nine-time Carnival Champion Salgueiro. In the end, Beija-Flor edged out Salguiero by 0.5 points in overall scoring.