HSBC singles Brazil, Mexico and U.S. as 'problem areas': 12/24 months to prove their worth
Wednesday, February 25th 2015 - 04:23 UTC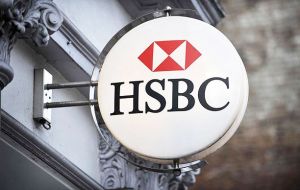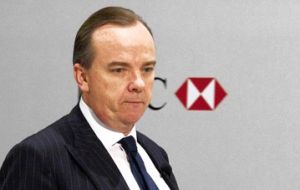 HSBC singled out three large markets in the Americas, Brazil, Mexico and the U.S., as problem areas in which its businesses need to shape up or face restructuring, including possible asset sales. "We're talking of 12 to 24 months".
Chief Executive Stuart Gulliver vowed to continue to simplify the group "to make it easier to manage and control." The London-based bank, which operates in 73 countries and sees its global scale as a competitive advantage, is under pressure to shrink as regulatory costs and capital requirements mount. HSBC has shed 77 businesses in the past four years.
Together Brazil, Mexico and the U.S. account for 20% of HSBC's 266,000-strong global workforce. By assets, HSBC is the seventh-largest bank in Brazil, the fifth-largest in Mexico and the 12th-largest in the U.S. But in terms of contributions to the bottom line, those three markets are dwarfed by returns from Asia.
In a call with analysts, Mr. Gulliver said there would be "no sacred cows" as the bank continues to take a hard look at the value of all its businesses.
When asked specifically whether the bank is now more open to selling its significant Brazilian or Mexican operations than in the past, Mr. Gulliver acknowledged that "there are parts of the group that aren't offering a return that's anywhere near their cost of equity, and we're working on restructuring those. And there are no options in terms of that restructuring that we would not consider," according to a transcript from the call.
Mr. Gulliver said that senior HSBC executives were holding biweekly calls about the bank's businesses in Brazil, Mexico, Turkey and the U.S.—where the franchise is underperforming.
"So we absolutely need to turn them round, or we would need to think of more extreme solutions to the problem," he said. Asked how long the four lackluster businesses have to "prove their worth," Mr. Gulliver said, "We're talking 12 to 24 months."
HSBC is targeting return on equity above 10% for the group, up from 7.3% last year but still below recent returns in its large Asian business. That means several other markets are dragging down profitability. Figures reported to Mexican bank regulator CNBV, for example, show that HSBC had a return on equity of 2.2% last year in that country, where it claims a 6.9% share of loans and employs 17,000.
Net income before tax fell 29% on the year in the first nine months of 2014, to 2.92 billion pesos, or about $218 million at that time. Higher costs and lower fee income weighed on the results, as Mexico's economy expanded by 2.1% last year.
HSBC's Mexican operation has caused the global bank considerable headaches in recent years because of money-laundering accusations. In 2012, HSBC settled with U.S. authorities over allegations that it failed to catch Mexican drug-trafficking proceeds laundered through its U.S. bank. In recent weeks, the bank has been struck by allegations that it helped clients avoid taxes via its Swiss unit.
Asia supplied 78.3% of HSBC's 18.7 billion dollars before-tax profit last year, versus 7.6% for North America and 1.1% for Latin America. The U.S. bank is included along with Canada in North America results, while Brazil and Mexico are reported under Latin America.
The bank's biggest operation in Latin America is Brazil, where HSBC posted a before-tax loss of 247 million last year. Economists figure that the Brazilian economy barely expanded, at a rate close to zero, in 2014.
The bank said Monday that it closed 21 branches in Brazil last year as it focuses attention on urban clusters with faster-growing revenue. HSBC employs around 21,000 people in Brazil.