Prosecutor of Argentine military junta in 1985 historic trial has died
Saturday, February 28th 2015 - 07:54 UTC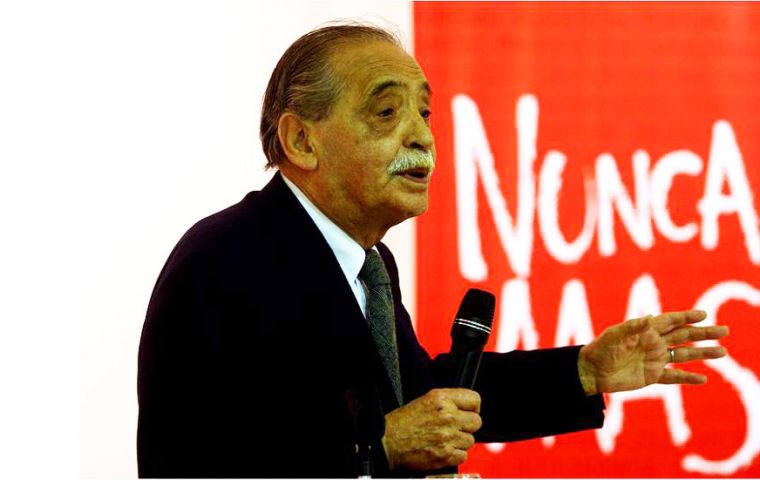 Former public prosecutor Julio Cesar Strassera, who accused Argentina's military leadership that conducted the bloody 1976-1983 dictatorship, died in Buenos Aires at 81 years old of a "severe intestinal infection."
Strassera was hospitalized in the San Camilo private clinic in Buenos Aires City remaining "sedated" and receiving mechanical ventilation.
In 1985, he was the chief prosecutor in the historic trial against the 1976-1983 military leaders who persecuted, tortured and killed thousands in Argentina, condemning Jorge Rafael Videla and Eduardo Massera to life in prison, Roberto Viola to 17 years, Armando Lambruschini to 8 years and Orlando Ramón Agosti to 4 years.
"Dear judges: I want to resign expressively to all pretention of originality to close this writ. I want to use a phrase which does not belong to me, because it already belongs to all the Argentine people. Judges Sirs.: Never again," Strassera said when closing his plea.
Following the trial, Strassera served as a representative of the government before Human Rights organizations in Geneva. However, the amnesty laws granted by the administration of Carlos Menem to the military, took him to retire and served as a private lawyer, becoming also an active member of Argentina's Permanent Assembly of the Human Rights (APDH).
In 2006, he defended ex Mayor of Buenos Aires City Anibal Ibarra who was ousted from office following the deadly fire at the Cromañon night club that claimed the lives of almost two hundred people on December 30, 2004.