Renewal of car quotas with Mexico reveals shortcomings of Brazilian industry
Tuesday, March 10th 2015 - 06:56 UTC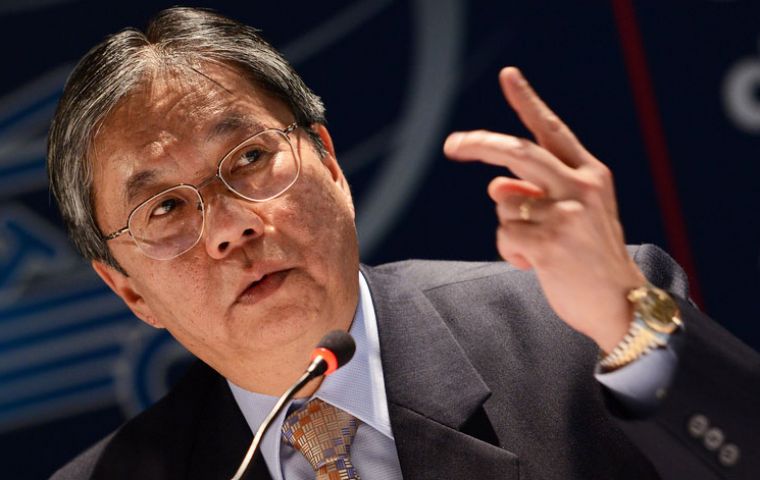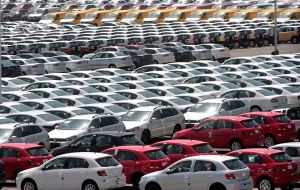 Brazil and Mexico announced the renewal of vehicle quotas for four years, delaying the implementation of a free-trade agreement between the two countries. Under the new agreement, Brazil and Mexico will permit $1.56 billion of duty-free vehicle imports for the first year of the agreement. That amount will rise 3% each year until the agreement expires, in 2019, when they'll return to a free-trade regime.
The countries had allowed free trade in vehicles from mid-2011 to early 2012, then switched to the quota system after Brazil complained that the strengthening of the Brazilian real over the previous decade had made its cars noncompetitive abroad.
Latin America's two largest economies were supposed to have free trade in vehicles starting on March 19 of this year, and the Mexican government pushed for that outcome. But the Brazilians once again balked and convinced the Mexicans to accept the delay.
"We need to deal with our competitiveness issues before reaching a free-trade agreement, with any nation," said Luiz Moan, president of Brazil's auto maker association, Anfavea, before the new agreement was announced.
According to analysts, years of appreciation of the real and rising labor costs and taxes made Brazilian products, including vehicles, less attractive in terms of export prices.
The real strengthened in the years between the signing of the first agreement, from about 3.5 to the dollar at the end of 2002 to 1.55 to the dollar halfway through 2011. It has since weakened steadily, hitting a more than 10-year low of 3.10 to the dollar this week.
"Ten years ago the real was at 2.90 to the dollar, similar to the level right now," said Andre Beer, an industry consultant and former vice president of General Motors in Brazil. "During this period, auto makers' labor and raw material costs almost doubled. Those factors hurt us compared with other countries."
Auto makers in Brazil, along with the government, also chose to concentrate on supplying the local market, which has exploded, instead of trying to fuel exports via trade agreements.
Mexico has signed more than 40 trade agreements that grant its exporters duty-free access to markets comprising more than 60% of the world's economy. Brazil has less than 10 partial agreements, with moribund Argentina as its main trade partner in terms of vehicles.
Mexico exports more than 80% of the vehicles it produces, compared with only about 15% from Brazil.