EU also interested in close relations with Cuba; top European official expected in Havana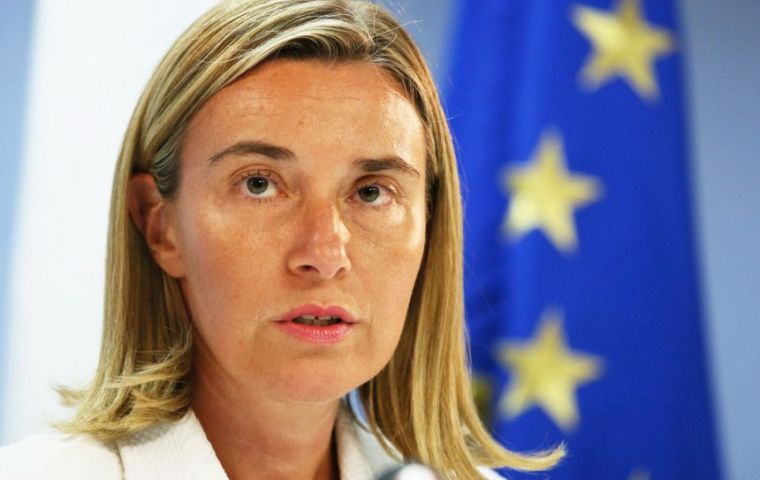 European Union foreign policy chief Federica Mogherini has announced she will visit Cuba later this month. Ms Mogherini said Cuba was facing a very interesting period and the EU wanted to build on the momentum to "take the relationship forward".
M.s Moguerini is the highest-ranking EU official to visit Cuba in several years. The Castro brothers run island is in advanced negotiations with the US to restore relations severed more than five decades ago.
Ms. Mogherini's visit, on 23 and 24 March, is being seen as another sign that Cuba is strengthening ties with the West.
"The EU has been closely following the developments in Cuba and its relations with key international players, which create new dynamics in the region and in Cuba itself, and provide new opportunities for all," Ms. Mogherini said.
The EU lifted sanctions on Cuba over its human rights record in 2008. Last year it launched negotiations to improve relations with Havana on human rights, trade and economic relations.
Ms. Mogherini says the visit comes "at a crucial time" for those negotiations. Over her two-day visit she will meet Cuban Foreign Minister Bruno Rodriguez and non-governmental organizations.
This Monday the Cuban authorities will formally meet the top US diplomat for Latin American affairs, Roberta Jackson. She travelled to Havana for a third round of talks since presidents Barack Obama and Raul Castro announced, on 17 December, they had agreed to begin mending relations.
The meeting is expected to focus on reopening embassies in Washington and Havana and Cuba's demand to be removed from the US list of countries that sponsor terrorism. The US wants the embassies to be functional before regional leaders meet at the Summit of the Americas on 10-11 April in Panama.