Cristina Fernandez manages to split the farmers' united front after years of confrontation
Tuesday, March 17th 2015 - 07:39 UTC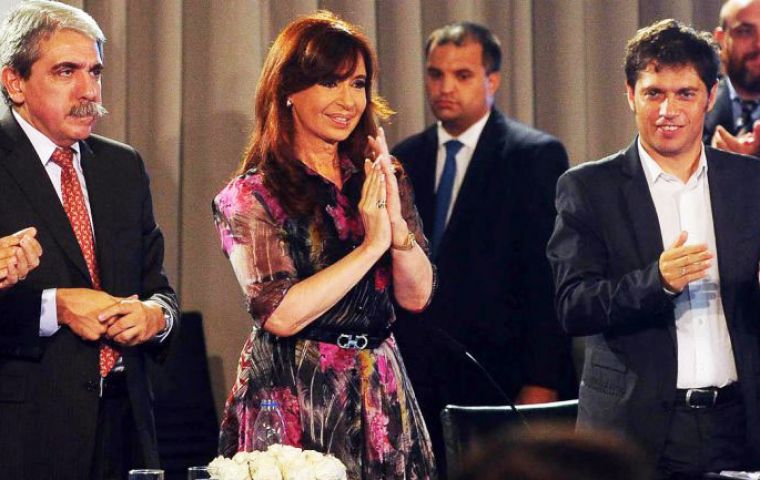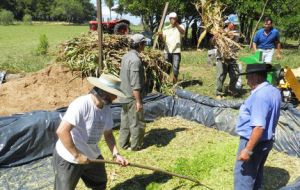 Argentine president Cristina Fernandez, on the campaign trail ahead of October's national elections, announced on Monday the creation of a new fund which will reduce by up to 50% the 'retention' taxes on exportation rights paid by small and medium agriculture farmers.
The fund of approx 250m dollars is earmarked for farmers with production capacity of less than 700 tons, which total some 46,000 in Argentina.
'This is a program that is the government's decision, but it is also a policy agreed upon point by point with the other side, which is the FAA (Argentina Agrarian Federation)," the head of state emphasized during the live transmission. The president also praised Omar Principe, the new head of the Argentina Agrarian Federation.
"It was a clear, open and honest conversation, overcoming all the preconceptions they had and that I also had, I was told that they are small producers that have nothing to do with the seed magnates, or the massive landowners," CFK pointed out.
The announcement, particularly the agreement with the FAA, is a huge political victory for Cristina Fernandez since after years of clashing with a united farmers' front she has finally managed to split them. Farmers' long strike in 2008 had the Argentine government on its knees and almost forced the resignation of President Cristina Fernandez.
The strike and the continuous dispute with farmers was the result of huge export taxes (up to 35%) imposed by Argentine government and regulating export volumes to privilege the domestic market and ensure resources for an overblown budget. Opposition to the policies managed to unite all farmers' organizations from the powerful rich to the small producers. Now however, apparently with the promise of cutting retentions by 50% to small farmers, Cristina Fernandez has managed to split the strong front.
Economy minister Axel Kicillof, who joined Cristina in launching the new fund, explained that the smallest farmers would enjoy the most benefit from the scheme, and that refunds on export rights would be made directly in farmers' bank account on the 15th of every month.
"Resources will be distributed between producers of up to 700 tons, who will receive a percentage of each ton produced," he underlined.
Kicillof added that the 2.5 billion pesos reserved for small farmers represents "half of the retentions they will have to pay this year."
The minister also explained that the agreement with the FAA was partly provoked by the strengthening US dollar, as well as a downward trend in the price of commodities exported by Argentina, such as soy.
"The products that Argentina exports, corn, wheat, soy, have seen falls of around 30% and this means a troubled situation for the sector," he indicated.