Brazilian prosecutors call for tougher prison sentences and legal power to crack down corruption
Saturday, March 21st 2015 - 06:43 UTC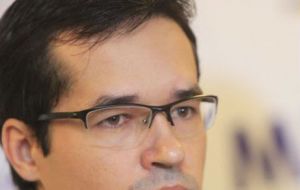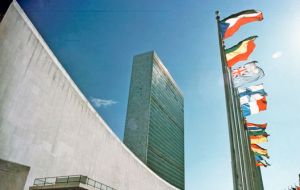 Prosecutors who uncovered Brazil's biggest corruption case called for tougher prison sentences and more legal powers to crack down on rampant graft that costs taxpayers more than the annual budget for education and health.
Hoping to ride a wave of national fury over the latest corruption scandal at state-run oil company Petrobras, the top federal prosecutor's office known as PGR sent Congress proposals to stiffen penalties for corruption to up to 25 years in prison.
The prosecutors are seeking legal reforms to speed up the arrest of corruption suspects and seizure of their assets before they can be hidden. They also proposed reducing Brazil's long appeals process that often lets criminals go scot-free.
A multibillion-dollar kickback scheme uncovered at Petrobras has shaken President Dilma Rousseff's government and threatens to further slow a stagnant economy.
The investigation dubbed "Operation Car Wash" has led to the indictment of scores of executives from Brazil's top builders. It has implicated 47 politicians who allegedly received graft money, all but one of them from Rousseff's governing coalition.
"The Car Wash case has angered Brazil but it has not reduced corruption or impunity in the country," said the lead prosecutor in the probe, Deltan Dallagnol. He said the proposals could transform the anger into changes needed to fight corruption.
According to an estimate by the United Nations Development Program, graft amounts to 200 billion Reais (62 billion dollars) a year in Brazil, or twice the 2014 health budget and 2-1/2 times the education budget.
The Petrobras scandal and economic downturn led to protests by about 1.7 million people across Brazilian cities on Sunday.
The PGR's anti-corruption wish list came two days after Rousseff made her own steps to counter rising discontent over the Petrobras scandal that has undermined her popularity and put her Workers' Party and its allies on the spot.
Both sets of measures call for the criminalization of off-the-books slush funds - known in Portuguese as "Caixa 2" - that are widely used by political parties to finance campaigns.
But the PGR plan goes further, proposing that political parties be held responsible and penalized by exclusion from elections if their members are found guilty of corruption.
On Monday, Dallagnol and his team of prosecutors charged the treasurer of the ruling Workers' Party with corruption for soliciting donations from executives accused of funneling money from Petrobras contracts to politicians.