Release in twitter of Nisman's dead body photo further complicates the case
Monday, March 23rd 2015 - 17:24 UTC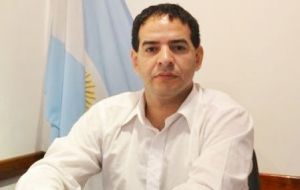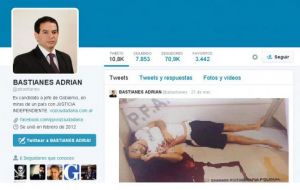 Argentina's Cabinet Chief Anibal Fernández said on Sunday that he has filed an official complaint against attorney Adrian Bastianes, who posted on Twitter a photo of the dead body of AMIA special prosecutor Alberto Nisman, to the Federal Police.
"As Cabinet Chief I have filed a report against Adrian Bastianes over the photos of Nisman," Fernández said to Rock Radio. Bastianes who was of the main organizer of the 18F rally held last month on the first month anniversary of the prosecutor's death, posted on Twitter a gruesome crime scene photo of Nisman's body lying in a pool of blood on the bathroom floor of his apartment in Puerto Madero neighborhood.
"Last night I have filed a complaint over (Bastianes) before the Federal Police because I think it is outrageous, completely disagreeable that someone gets a hold of these photos and uses them," he added. Last week a series of crime scene photos from Nisman's apartment, were leaked to the press.
Fernandez condemned Bastianes' tweet: "This cannot be done, under no circumstances, there is an ongoing investigation using those photos and videos and there is a family that has no reason to see this atrocity."
The tweet sparked harsh criticism from users who considered it "gruesome", "humiliating", "distasteful", while many asked Bastianes to think of Nisman's family and delete the tweet.
The photograph apparently belongs to a series of crime scene photos leaked last week.
The chief of ministers described Bastianes as a hard-line "anti-K" (government opponent) as he pointed out that Bastianes action was against the law (articles 225 and 253 of the Criminal Code). "I hope Mr. Adrian Bastianes provides explanations," he said.