Holdouts of Argentine-law bonds 'reach agreement' with Griesa and Citibank
Tuesday, March 24th 2015 - 05:16 UTC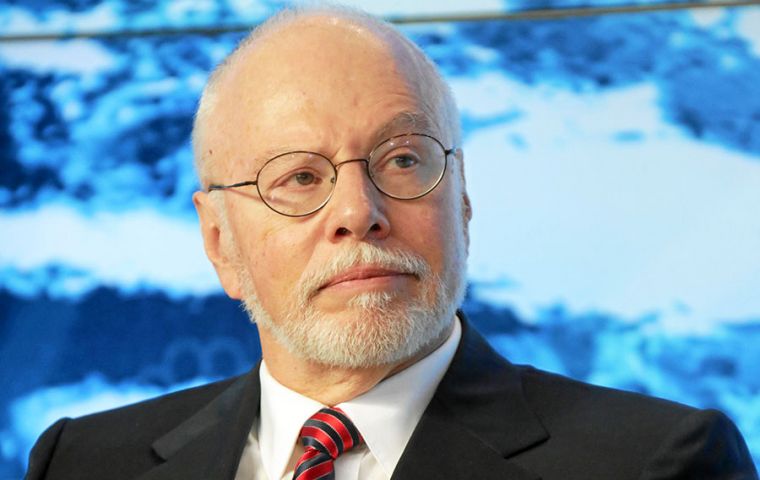 Paul Singer-controlled NML Capital said that the hedge fund, as well as other holders of Argentine debt, made a deal with Citibank regarding the legal dispute at New York courts over Argentine-law bonds.
Citibank will drop its appeal against NML in exchange for NML letting Citibank exit its Argentine-based business as custodian of the bonds, which the bank aims to sell after finding itself caught in cross-fire between the Argentine and US legal systems.
"NML and other creditors reached an agreement with Citibank, according to which Citibank agreed not to appeal the court's determination that the pari passu injunction covers all of Argentina's exchange bonds," an NML spokesman said.
District Judge Thomas Griesa had said his ruling forbidding Argentine debt repayments from going through until a deal is reached with the hedge funds so-called "vulture funds" also applied to bonds based in Argentine jurisdiction, on which Citibank acts as a custodian.
But on Saturday, a press release from Citibank said the Judge had authorized Argentine-law payments to go through regardless, considering that the bank could be facing sanctions in Argentina if this didn't happen. This was seen as a partial victory for Argentina in relation to the possibility of using its own jurisdiction to issue payments freely.
Now, NML claims that Citibank will not file an appeal over the Judge's more central ruling.
"Judge Griesa approved this agreement, which applies only to Citibank and was specifically tailored to address the unique circumstances facing Citi Argentina after Citibank announced it was exiting the custody business in Argentina," NML said.