An air crash in 1953 was only a kilometer away from Germanwings tragedy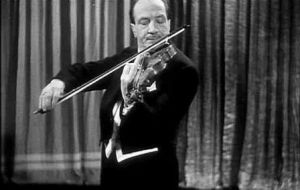 Germanwings tragedy in which 150 people were killed happened strikingly close to another French Alps air disaster, more than half a century ago. The air crash in 1953 unfolded only one kilometer away in the rocky summits of the mountain range of very difficult access.
On a September day more than 60 years ago, a total of 44 people were killed in near identical circumstances when their passenger flight plummeted from the skies. Today, the body count is over three times that number.
The Aviation Safety Network (ASN), has reported that in 1953 an Air France Lockheed L-749A Constellation, went down near to Barcelonette - where scores of people lay dead on the snowy slopes from the new tragedy.
Of last century's crash, the ASN wrote: "A Lockheed L-749A Constellation, F-BAZZ, was destroyed when it crashed into the side of Mont Le Cimet (3020 m), 80 km northwest of Nice, France.
"All 33 passengers and nine crew members were killed. Among the passengers a famous French violinist, Jacques Thibaud.
"The airplane had initiated its descent for Nice when it struck the mountainside. Investigators concluded that the flight had deviated from the planned course for unknown reasons."
What caused the Germanwings plane crash during a flight between Barcelona and Dusseldorf in Germany are currently unknown. However, reasons should become clear as investigators reach the remote site, thanks to modern technology such as the black box recorders. Hopefully this means there shall be no "reasons unknown" this time.
Unfortunately, the human tragedy is another sad echo between the Germanwings crash and the 1953 disaster, in nearly exactly the same spot.