New York Court of Appeals delays decision on Argentina's contempt of court
Wednesday, March 25th 2015 - 07:30 UTC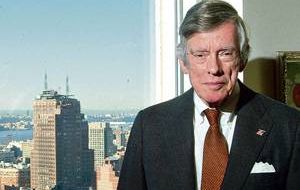 The New York Court of Appeals has decided to push back its decision on Argentina for another week, as the Cristina Fernandez administration seeks to overturn the contempt ruling imposed by judge Thomas Griesa in the ongoing conflict against holdout investors.
As a result of the delay Argentina will remain officially in contempt of court until March 31, the date on which the audience will be reconvened.
Griesa handed down the ruling on request of the plaintiff hedge funds led by Paul Singer's NML Capital, who seek full payment of bonds not restructured during the 2005 and 2010 debt swaps.
The judge moved against Argentina due to its refusal to pay 1.35 billion dollars plus interest and penalty charges to the hedge funds, which Argentina calls 'vultures'.
Likewise because Argentina has attempted to bypass restrictions on servicing restructured debt by changing the jurisdiction from New York to Buenos Aires.
The latest appeal marks the third time Argentina has appeared before the higher court during the lengthy legal conflict against the holdouts. So far, the Appeals Court has thrown out every one of Argentina's petitions.