Sea Shepherd receives unexpected help in the 100-day chase of poacher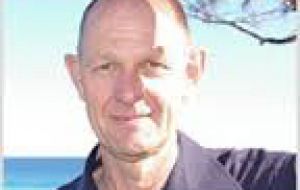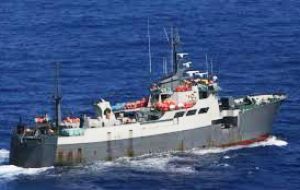 One of Australia's biggest commercial fishing businesses has joined forces with militant environment group Sea Shepherd in an unheralded bid to stop pirate fishing boats. David Carter, from Perth-based Austral Fisheries, said the company was joining forces with Sea Shepherd because it wanted to lend moral support to the group's efforts to stamp out poaching.
For the past 100 days Sea Shepherd's flagship the Bob Barker has been chasing an illegal fishing vessel caught taking valuable Patagonian toothfish from Australian territorial waters off Heard Island in the Southern Ocean. The two ships were off the west coast of central Africa.
Carter said although neither Sea Shepherd nor Austral could do much apart from pressure the illegal vessel FV Thunder, he had been "impressed" by the group's commitment and wanted to help.
He said Austral's newly commissioned vessel Atlas Cove, which had been en route from Norway to Mauritius, would be diverted to tail FV Thunder as part of efforts to have the pirate ship's crew arrested when it made port.
Regardless of what happened, Mr Carter said the case highlighted shortcomings in international maritime laws because it was invariably difficult for authorities to detain pirate fishing ships.
"We have been mightily impressed with what Sea Shepherd has achieved in such a short amount of time," Carter said.
"The pursuit of the FV Thunder has served to bring worldwide attention to the vexed issue of illegal toothfish fishing and as legitimate licensed operators this is something that is critical to our future."
The unlikely partnership comes after years of bitter battles between commercial fishers and conservation groups, particularly in the fight over moves to establish marine parks.
Carter acknowledged the unusual nature of the union, saying he "wouldn't have thought it possible" a few months ago. However, he said on the issue of poaching the two organizations were firmly on the same side.
Poaching of toothfish had been reduced sharply from previous "rampant" levels but it remained a big problem, Carter underlined.