Brazil's anti-corruption drive nets three former lawmakers
Saturday, April 11th 2015 - 13:05 UTC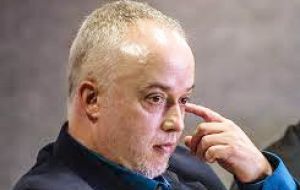 Brazilian police arrested on Friday three former congressmen broadening their corruption investigation beyond state-run oil giant Petrobras to state lender Caixa Economica Federal and the federal health ministry.
A federal judge in Curitiba ordered the arrest of André Vargas, former congressman for the ruling Workers' Party, as well as Luiz Argolo and Pedro Corrêa, former lawmakers for the smaller opposition Party of Solidarity.
Though none currently hold office, they were the first politicians arrested in the year-old probe that discovered construction companies had funneled bribes from Petrobras.
Prosecutors and police agents said at a press conference that Vargas and his brother had taken bribes in exchange for helping a public relations firm and a biotech lab secure contracts with Caixa Economica Federal and the health ministry.
"This was probably repeated in other areas," said federal police agent Igor Romario.
In dispatches ordering the arrests, federal judge Sergio Moro cited evidence suggesting crimes of corruption and money laundering had been committed. Four other people were detained for allegedly funneling bribes.
Prosecutors have long warned that the multibillion-dollar kickback scheme they uncovered at Petrobras likely extended to other state-run companies.
The congressmen and Caixa Economica are tied to the Petrobras investigation by Alberto Youssef, the black-market money dealer in the state of Parana who agreed to reveal beneficiaries of the scheme in exchange for a lighter sentence.
The investigation has led to the indictment of scores of executives from Brazil's top builders and implicated dozens of politicians, the majority of them from President Dilma Rousseff's Workers' Party, who allegedly received graft money.
"The investigation is only beginning," said prosecutor Carlos Fernando dos Santos Lima, adding that other Petrobras departments, like communications, would be investigated.
Prosecutors will also seek a court order to start returning some 1 billion reais ($324,675) in seized and voluntarily returned funds to Petrobras, starting with an initial 100 to 120 million reais, Lima said.
Caixa Economica said in an emailed statement that it would open an internal inquiry and will collaborate fully with the investigations, forwarding all contracts related to the allegations to the authorities.