Argentina's Chief Justice urges "end to impunity" and peoples' frustration
Tuesday, April 14th 2015 - 11:42 UTC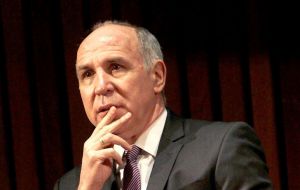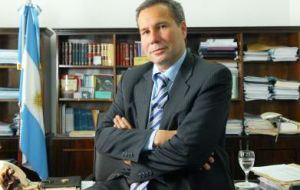 Argentina's Chief Justice Ricardo Lorenzetti called on the judges and prosecutors to make a greater effort towards a transparent society and urged for an "end to impunity" and peoples' frustrations with the court system. He was speaking in reference to the ongoing investigation into special prosecutor's Alberto Nisman's death on 18 January.
"Judges and prosecutors must make a great effort to give society a clear answer," said Lorenzetti, urging "to end with impunity" and underlining the importance of "making decisions, say what they think, but we cannot drive people into frustration."
"I do not want to judge the prosecutor's performance but this is a time in which specific decisions must be made," Lorenzetti stated.
"There are many unresolved homicides," Lorenzetti stressed adding "in many cases the excessive time length ends up tangling the process and victims end up being guilty."
Lorenzetti went on to highlight the need to develop specialized police forces, with technology for a thorough police investigation.
Precisely when it's almost three months since the death of Nisman, Federal Judge Sandra Arroyo Salgado, and ex wife of the late prosecutor appealed a ruling which rejected the impeachment filed by her against prosecutor Viviana Fein, in charge of the investigation of the death of AMIA special prosecutor last January.
Judge Fabiana Palmaghini last week dismissed Arroyo Salgado's complaint and ratified Fein in the probe. But Arroyo Salgado now wants the Crime Federal Court to revoke Judge Palmaghini's ruling, although judicial sources said these kinds of resolutions cannot be appealed.