Former IMF director and Spanish minister detained accused of fraud
Friday, April 17th 2015 - 03:26 UTC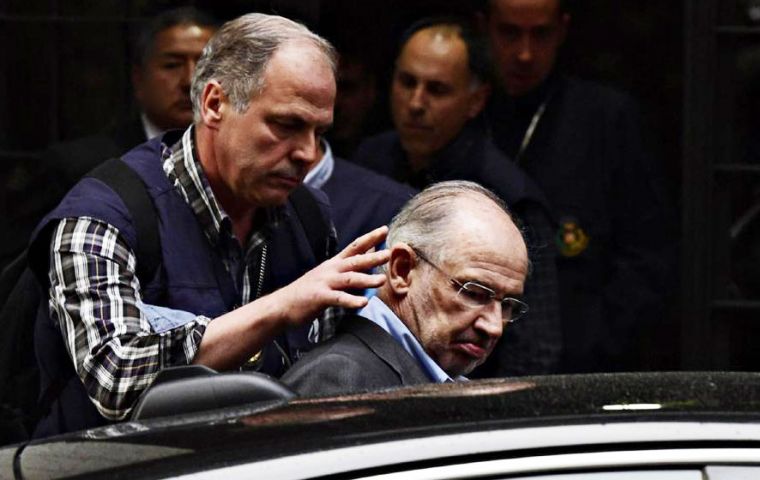 The former director of the International Monetary Fund (IMF), Spaniard Rodrigo Rato, has been detained by police in Madrid. Rato, who has also been Economy Minister during Spanish President José María Aznar's administration, is accused of money laundering and fraud.
Following a decision by a Madrid judge, local police first searched his house in the Spanish capital and then apprehended Rato.
Spain's state prosecutor had requested the search of Rato's home as part of an investigation involving the former IMF managing director and "other people", according to the brief court statement in which further details were not provided.
Two official sources separately confirmed that a search at his home had focused on details of Rato's personal wealth.
Magistrates are investigating the alleged widespread misuse of company credit cards for personal expenses during Rato's tenure as chairman of bailed-out Bankia.
Rato is also one of several former managers under investigation for fraud as courts separately decide whether Bankia's 2011 stock market flotation was flawed. He denies wrongdoing.