Petrobras reveals extent of its losses because of corruption and mismanagement
Thursday, April 23rd 2015 - 07:09 UTC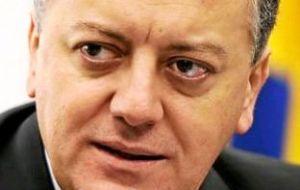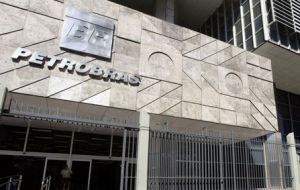 Brazil's state-run oil giant Petrobras which has been bashed by a wide-spread corruption scandal, reported on Wednesday a 2014 net loss of 21.6 billion Reais (7.2 billion dollars) after taking 50.8 billion Reais in charges.
Petrobras had delayed its results for several months to address issues related to its operations, including refining units failing to meet targets, lower global oil prices and the scandal that has led to accusations against some government officials.
It said write-downs linked to the corruption scandal represented 6.19 billion Reais. The company attributed the balance of its write-downs to cost overruns, a decline in demand for petrochemicals and other items.
The company's biggest ever net loss came in the midst of a price-fixing, bribery and kickback scandal, which had led auditor PricewaterhouseCoopers to deny certification of Petrobras results in November because the allegations of corruption had cast doubt on the true value of company assets.
Petrobras Chief Executive Aldemir Bendine said in a news conference that additional revisions to the corruption-related write-downs are possible if prosecutors uncover more wrongdoing. But he also said an outside auditor approved Petrobras's earnings "without any reservations."
"We were conservative with this number. We might not reach it, but it was a way to give credibility," Mr. Bendine said. "We have made our best efforts to turn the page on this sad chapter that the company has passed through."
Petrobras finally reported a fourth-quarter net loss of 26.6 billion Reais. Earnings in the quarter before interest, tax, depreciation and amortisation (EBITDA) were 20.1 billion Reais. EBITDA is a measure of the company's ability to generate cash from operations.
Petrobras also released audited third-quarter financial statements on Wednesday, revising net income to a loss of 5.3 billion Reais on net revenue, or total sales minus sales taxes, of 88.4 billion Reais.
The development comes days before an April 30 deadline in Petrobras's bond covenants that could have allowed the holders of billions of dollars of Petrobras debt to demand early repayment, a possibility that prompted Moody's to lower the company's investment-grade rating in February.
Expectations that Petrobras would manage to publish audited earnings before the deadline caused the company's shares to rally more than 40% over the past month. But experts say Petrobras must clear a series of remaining hurdles if it hopes to regain investors' confidence.
The world's most indebted major oil company, Petrobras now faces the challenge of paying down more than 350.8 billion Reais in total debt at a time when oil prices are nearly 50% below a year ago.
To shore up its balance sheet, the company has scaled back an ambitious investment plan for its deepwater oil fields. Petrobras slashed capital spending to 87.14 billion Reais in 2014, down from 104.4 billion Reais in 2013.
Petrobras said last month it plans to sell an estimated 13.7 billion of assets in the next two years—a task that could be challenging at current oil prices.