Good news for Brazil: economy adds jobs for the first time since November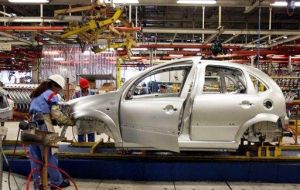 Brazil's economy added jobs in March for the first time since November, government data showed on Thursday, suggesting the country's likely recession may not be as severe as many economists feared. Factories, farms and services companies in Brazil added a net 19,282 jobs in March, the Labor Ministry said, topping market expectations for 25,000 net firings.
Job creation remained lackluster by historical standards: over the past decade, the Brazilian economy usually added more than 100,000 jobs per month.
In the 12 months through March, Brazil's economy shed a seasonally-adjusted 48,678 payroll jobs.
Still, last month's performance was slightly stronger than in March 2014, breaking a three-month streak of job losses.
Services providers such as schools and telecoms were the main firms responsible for March's surprise, with a net creation of 53,778 jobs. Manufacturers, retailers and construction companies continued to shed jobs last month.
The deterioration of Brazil's labor market over the past months has been a headache for President Dilma Rousseff, whose popularity has dropped near record lows as Latin America's largest economy struggles with low growth and high inflation.
Brazil's economy is expected to shrink 1% in 2015, according to market forecasts in a weekly central bank poll. The unemployment rate rose to 5.9% in February, according to the latest data available, up from 5.1% one year before.