Fitch cuts Japan's credit rating: high and rising level of government debt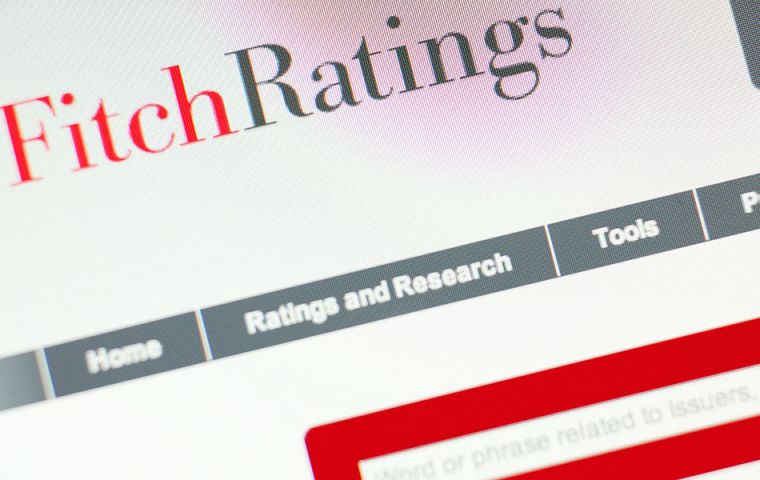 Fitch cut its credit rating for heavily indebted Japan by one notch on Monday, saying it has not done enough to plug a budget gap left by its decision to delay the second stage of a sales tax hike.
The credit agency trimmed Japan's credit rating to A from A+, following a similar step by rival Moody's, which downgraded Japan several months ago.
Moody's cited "rising uncertainty" over the snowballing national debt and Prime Minister Shinzo Abe's faltering efforts to kick-start the world's third-largest economy.
Japan raised the consumption tax in April 2014 to 8.0% from 5.0%, its first tax hike in 17 years, to generate more revenue to pay down an eye-watering national debt. But the increase slammed the brakes on growth and pushed deflation-plagued Japan into a brief recession.
The downturn prompted Abe to put off the second stage of the hike, which would have doubled the tax rate to 10%, instead of raising it as scheduled this year.
"Fitch's downgrade reflects the fact that the Japanese government did not include sufficient structural fiscal measures in its budget for the fiscal year April 2015-March 2016 (fiscal 2015) to replace a deferred consumption tax increase," the ratings agency said.
"The government is set to unveil a new fiscal strategy in the summer of 2015. The details of the strategy will be important, but the strength of the government's commitment to implement it will be even more important and will only become clearer over time."
Fitch's downgrade adds to growing calls for Tokyo to get the nation's growing debt under control. Japan has one of the heaviest debt burdens among rich nations, at more than twice the size of the economy, a figure that is set to grow as a soaring number of pensioners strain its finances.
"Japan's main sovereign credit and rating weakness is the high and rising level of government debt," Fitch said. While corporate tax receipts have been on the rise as a weak yen boosts corporate profits, that situation was "unlikely to be sustainable," Fitch said.
The agency also pointed to a weakening economy after a batch of poor data recently exacerbated concerns about a recovery and raised questions about the effectiveness of Abe's unorthodox plan to spur growth.
After sweeping elections in late 2012, the conservative leader launched a three-pronged plan to revive growth with fiscal spending, an unprecedented "quantitative and qualitative" easing plan by the Bank of Japan, and promises to structurally reform the highly regulated economy.