Falklands/Malvinas: Unasur message in support of Argentina's claims
Wednesday, April 29th 2015 - 08:12 UTC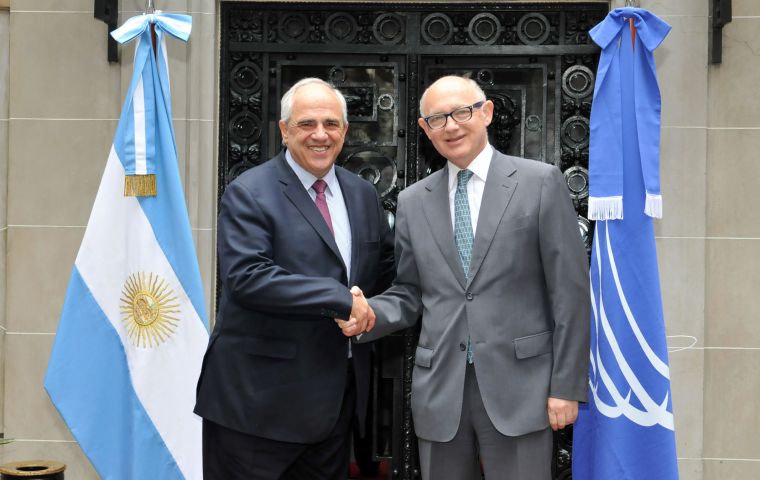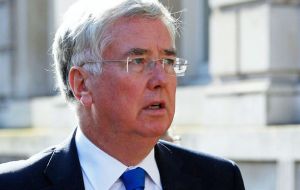 Unasur and Argentina made public on Tuesday a letter dated last 5 April in which the regional group' Secretary General and former Colombian president Ernesto Samper, strongly supports Argentina's sovereignty claims over the Falklands/Malvinas and other South Atlantic Islands plus the adjoining maritime spaces.
"The UK persistence in holding on to the colonial enclave of Malvinas against all odds, challenges not only 40 UN General Assembly resolutions, but statements from the Union of South American Nations, calling or demanding a negotiated solution to the territorial conflict", writes Samper in the letter addressed to foreign minister Hector Timerman.
Samper goes on to say that taking into account the commemoration of the 200 years of South American states' independence, "it would be convenient to corroborate the peace commitment of nations and peoples that make up the South Atlantic and put an end to an occupation that has lacerated for decades Argentina's dignity. Likewise it has ignored the uninterrupted and sustained commitment of several governments of your country to end the matter in a peaceful manner", adds the letter.
At the same time it points out that "statements from UK Defense Secretary Michael Fallon regarding an increase in military spending in the zone, generate concern because they mean a militarization which questions the peaceful commitment of that country and assume an aggressive posture from the Argentine government, which lacks all support".
Finally, "it's worth recalling that colonization does not have room in an international system in which States have a consensus on the illegitimacy of occupations, and where the rule of the law, and not force, must prevail".