Brazil's Vale CEO becomes chairman of Petrobras board of directors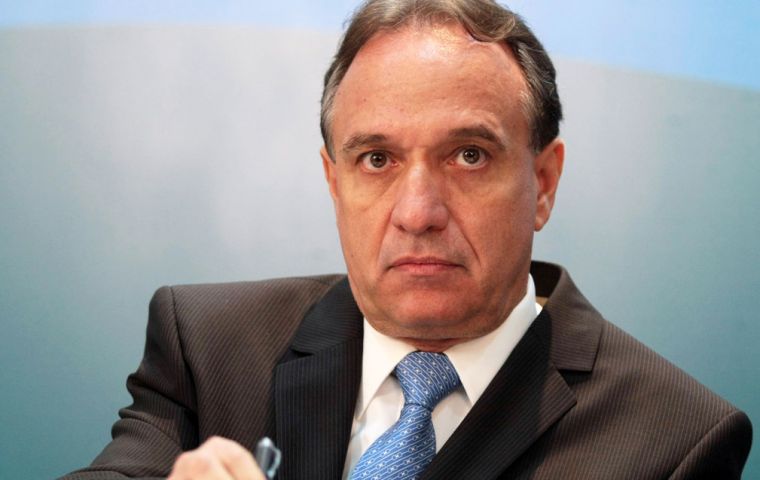 The CEO of Vale SA Murilo Ferreira was voted Chairman of the Board of Directors at Petroleo Brasileiro Petrobras SA (ADR). The Rio de Janeiro-based oil corporation is the most indebted energy company in the world, and is battling to get its way around one of the biggest corruption and bribery scandal that has surrounded the company since October last year.
The appointment of the 61-year old Vale CEO takes place along with the appointment of 10 members of the board. Their arrival comes just one week after the company recorded an impairment charge of 15 billion dollars (44.6 billion Real).
Ferreira's appointment is a good sign for Petrobras, as it puts a halt to the tradition of political appointees for the role. The new Chairman would also help improve the relations between Petorbras and Vale.
Petrobras has been dented heavily due to political appointees and government intervention in the company's affairs. The Brazilian government headed by President Dilma Rousseff wants to limit this intervention by opting for a much more professional board for the state-run company.
Petrobras CEO, Aldemir Bendine said: "We've received from the government the prerogative to work with a board that's more geared toward the market, with more technical market experience and without the participation of members of the federal government."
The Brazilian government holds seven out of the ten Petrobras board members. According to the latest announcements, the government will be represented on the board by Luciano Coutinho, Luiz Navrro, Segen Astefen, Mr. Bendine, Guedes de Carvalho, Luiz Nelson and Roberto Costello Branco.
The minority shareholders are responsible for appointing two other members, while one of the members is elected by the employees of the company. The members elected by the minority stakeholders are Guilherme Ferreira and Walter Mendes. The company employees would be represented by Dayvid Bacelar.
While many have welcomed the appointment of Mr. Ferreira as the chairman of the board, some have also expressed disappointment. They believe that Mr. Ferriera's appointment would lead to some conflict of interest, as he is the CEO of Vale at the same time.