OAS deploys electoral observation mission for Guyana Sunday's election
Wednesday, May 6th 2015 - 07:10 UTC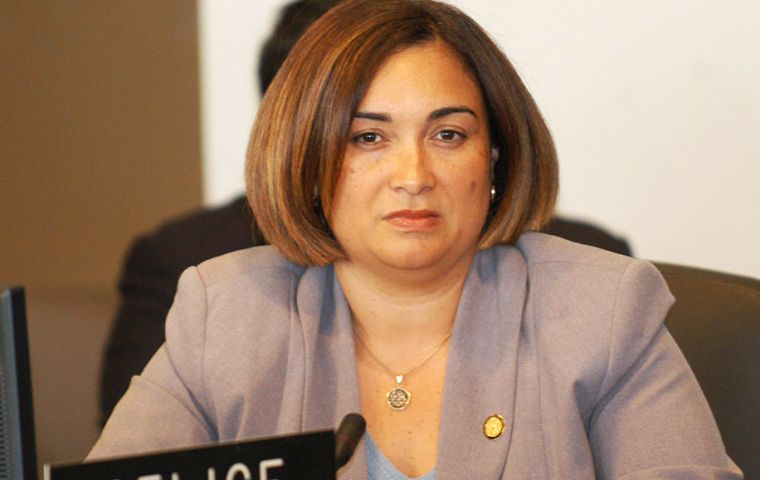 The Organization of American States has started the deployment of the Electoral Observation Mission of the Organization of American States to the general and regional elections scheduled iin Guyana for Sunday May 11. This is the fifth time the OAS has observed elections in Guyana, following Missions in 1997, 2001, 2006 and 2011.
The delegation, headed by the former Foreign Minister of Belize Lisa Shoman, is comprised of 23 observers from 13 countries (Antigua and Barbuda, Argentina, Barbados, Belize, Canada, Chile, Colombia, Guatemala, Mexico, Paraguay, Saint Lucia, Trinidad and Tobago, and the United States). The first members of the Mission arrived in the Guyana capital Georgetown on May 2, following a preliminary visit in mid-April to learn about the preparations for the elections.
The Mission will focus its observation on electoral organization, electoral-political financing and the equal participation of men and women in the electoral process. It will also gather information about the status of the recommendations made in the last OAS/EOM in 2011.
The OAS/EOM will be meeting with electoral authorities, representatives of political parties, government officials, and members of the media and civil society organizations, amongst other stakeholders, to discuss perspectives on the electoral process. On Election Day, observers will visit polling stations across the country at every stage from the opening of the polls to the counting of votes and the publication of results.
The day after the election, the OAS/EOM will present its preliminary findings in a press conference and will subsequently present a report to the Permanent Council of the Organization in Washington, DC.