PM Cameron confirms economic policy: names Osborne first secretary of state
Saturday, May 9th 2015 - 09:23 UTC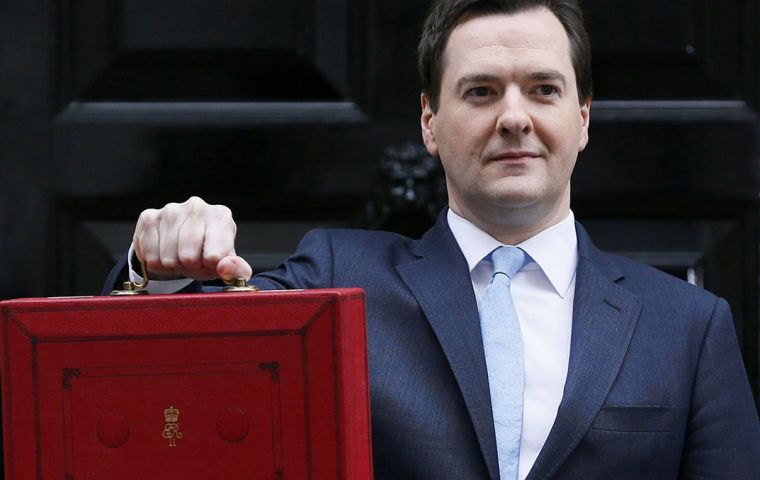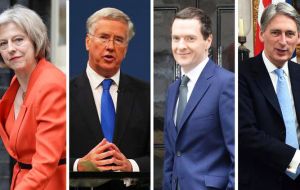 Prime Minister David Cameron reappointed George Osborne as his finance minister on Friday and gave him a bigger cabinet role after Britain's economic recovery helped their party to an unexpectedly big election victory.
Osborne will have a freer hand in his purge of Britain's public finances after the Conservative Party won an outright majority on Thursday, meaning it no longer has to seek consensus with its former Liberal Democrat coalition partners.
As well as keeping Osborne in charge of Britain's economy, Cameron named him first secretary of state, making him the most senior member of cabinet after the prime minister.
Osborne served as Chancellor of the Exchequer throughout Cameron's first five-year term. During that time, he oversaw a recovery of the economy from the damage wrought by the financial crisis.
The improvement was slow at first but gained speed sharply in 2013 and 2014, transforming Osborne, 43, from one of Britain's most unpopular politicians to a contender to succeed Cameron, who has said he will not seek a third term.
Osborne has also halved Britain's large budget deficit, now running at nearly 5% of GDP, although he missed his original target to eliminate it altogether by now.
In other cabinet re-appointments on Friday, Cameron announced Theresa May would remain as interior minister while Philip Hammond and Michael Fallon would keep their jobs as foreign and defense ministers, respectively.
As a key Conservative Party strategist, Osborne is expected to play a big role in Britain's attempts to win back some powers from the European Union before holding a referendum before the end of 2017 on whether to remain in the bloc.
He will also help come up with London's response to the rise of the Scottish nationalists, which could involve the devolution of more powers to Scotland. The nationalists won 56 out of 59 seats north of the border.