Argentina's congress to begin evaluation of Justice Fayt's health condition
Wednesday, May 13th 2015 - 07:21 UTC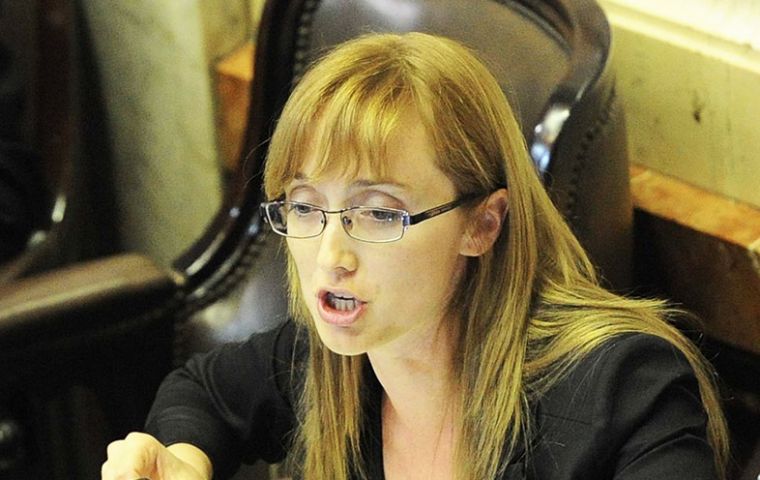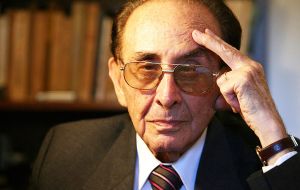 Argentina's Lower House Impeachment Committee has approved a motion to begin evaluations on the health of Supreme Court Justice Carlos Fayt, in order to determine whether the judge has the physical and mental capacity to continue in his post.
With a majority vote from the governing Victory Front and its allies, the committee led by lawmaker Anabel Fernandez Sagasti, from Mendoza, accepted the proposal brought forward by current Cabinet chief Aníbel Fernández, during his spell as a senator.
Fayt, 97, has seen his health fiercely questioned in the last few weeks, after it was revealed that the veteran judge was not present for the meeting which led to Ricardo Lorenzetti's re-election at the head of Argentina's highest judicial authority.
Government-led criticisms (including from president Cristina Fernandez) have brought equally strong rebukes from opposition politicians and media, who have defended Fayt, his longstanding academic reputation and reference and his place on the Court.
Amid the institutional crisis affecting the Argentine Supreme Court, Justice Fayt resolved not to attend the usual Tuesday meeting and in doing so he again arose doubts over his health condition.
According to judiciary sources, Fayt finally decided not to go the meeting even though he had planned to do it. Fayt's assistants said the 97-year-old magistrate chose to stay at home due to "a change of plans."
A Supreme Court spokesperson confirmed Chief Justice Ricardo Lorenzetti and Justices Elena Highton de Nolasco and Juan Carlos Maqueda did attend Tuesday's meeting.
"The Justice will not attend (the meeting) today because no apparent settlement has been reached," a source close to Fayt said.
Finally Cabinet Chief Anibal Fernández defended the decision by Congress to discuss Justice Fayt's abilities to remain in his position, saying lawmakers were doing "nothing else" but to comply with the law.
Fayt's services in the Supreme Court were to be hailed said Fernandez, "so we are not specifically saying that he had no aptitude; what could account for poor performance of duties is having lost the aptitude he once had and we can't know (if he still does)."
"We are saying nothing else than what the very own legislation says," the cabinet chief stated affirming that "nobody has an interest to do wrong to him and much less to seek to sanction Doctor Fayt." "On the contrary, there is no other way to know what is going on."