Partial recount of Guyana's May 11 general elections votes delays results
Thursday, May 14th 2015 - 01:45 UTC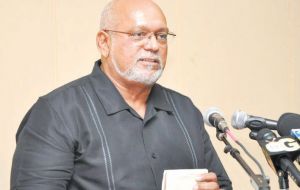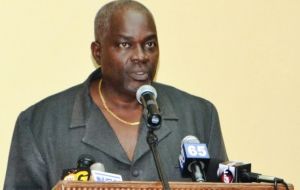 The release of official results from Guyana's May 11 general elections has been delayed for at least another 48 hours to allow for a partial recount, the Guyana Elections Commission, known as GECOM, said on Wednesday.
The ruling People's Progressive Party/Civic, or PPP/C, has asked for a recount of ballots from polling stations in three of the country's 10 regions, GECOM Chief Elections Officer Keith Lowenfield.
The PPP/C is only requesting reviews "in areas where we had reports of a lot of votes were rejected for spurious reasons," President Donald Ramotar said. GECOM expects to begin the recounts later on Wednesday.
The opposition coalition, led by A Partnership for National Unity and the Alliance for Change, says the recounts are illegal under Guyana's 1964 Representation of the People Act, which gives candidates 12 hours after returns are posted to file challenges.
"The law says that you have 12 hours after that to contest or challenge the results. Or call for a recount. They failed to do that. Why can't we stick with the law?," opposition campaign manager Raphael Trotman said.
Meanwhile, some of the international teams that traveled to Guyana to observe the elections spoke out Wednesday.
"I think it would be preferable to have a smaller interval between the close of poll and the declaration of the result, but I understand the legal framework is not entirely conducive to that," the head of the Commonwealth Observer Group, Kate Wilkinson, told a news conference.
"That may well be one of the recommendations that we have, that the electoral laws could be changed so that they don't need to have hard copies of everything to go into Georgetown," she said.
She said concerns were also raised about the big increase in the Voters' Register, from 480,000 in the 2011 elections to 570,000 this year.
The Carter Center, which also sent a delegation to monitor the elections, called on citizens and party leaders to act responsibly and exercise patience during the voting tabulation process. Guyana and its citizens, according to the center, have not been able to develop to their full potential as a result of the political parties' traditional reliance on ethnic and racial mobilization.