Uruguay convinced Mercosur will be more flexible regarding trade accords with third parties
Friday, May 15th 2015 - 07:53 UTC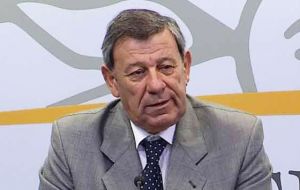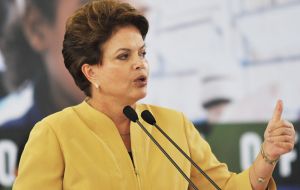 Mercosur countries have reached a basic consensus to look for mechanisms that will allow individual members to negotiate trade agreements outside the block, announced Uruguay's foreign minister Rodolfo Nin Novoa, who has been leading a strong campaign (with Brazilian support) on the issue.
This means that Decision 32/00 which forces members to negotiates in block 'will be made flexible'.
"Uruguay has consulted all member countries, and with some with some difficulties, but there is a basic consensus, there is an understanding on the need to work for a proposal of this kind" said Nin Novoa, because the target is for "Mercosur to incorporate to the main trade currents of the world, which means more trade agreements".
"Brazil, Paraguay and Uruguay are synchronized" underlined the minister. "I'm sure we are on the right path".
Since taking office as foreign minister last March first when the inauguration of president Tabare Vazquez, Uruguay's official policy has been to achieve Mercosur flexibilization, denied by Decision 32/2000, which demands group negotiations when involving third parties.
The controversial resolution states that Mercosur members can only negotiate jointly trade agreements with third countries or group of countries extra-region in which tariff preferences are implemented.
To that respect Mercosur has been lagging, discussions for an overall trade and cooperation agreement with the European Union were started in 1999, again in 2004 and now remain stalled at the joint tariffs' reduction proposals to be exchanged with the EU. This hurdle is inevitable to keep advancing and sideline talks are expected next month in Brussels when EU holds talks with Celac members. Celac stands for Latin American and Caribbean states Community.
Last week Brazil's Development, industry and foreign trade minister Armando Monteiro, in a similar vein made it clear that the government of President Dilma Rousseff, pressed by a slowing economy, is committed to search for bilateral agreements with third parties, outside Mercosur.
The Mercosur/EU trade agreement will be top of the agenda when president Vazquez flies next week to meet with Dilma Rousseff in Brasilia.