A quarter of Argentine children is poor compared to 10.8% for the whole population
Friday, May 22nd 2015 - 08:36 UTC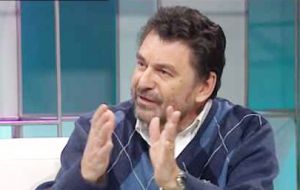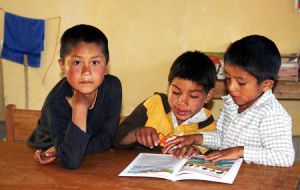 A quarter of children below the age of four in Argentina is poor and almost five in ten babies less than six months have malnutrition problems according to the Center for Implementation of Equity and Growth Public Policies, CIPPEC. The data was provided in the CIPPEC website dedicated to make first infancy a priority through a childcare integral policy.
The report revealed that 26.2% of children aged 0 to 4 years in Argentina are poor compared to a national average of 10.8% for the whole population.
"Investment in first infancy is an effort which our country (Argentina) is in condition to address and which will change the future of the more than three million children, zero to four years and of the whole society" said Fabian Repetto, head of the CIPPEC Social Protection Program.
Repetto added that the report details three dimensions considered vital for an integral childcare: health and nutrition; transfers and leaves and early development.
Likewise Carolina Aulicino, coordinator of the Social Protection Program said nutrition needed special care, since 46% of Argentine children up to six months of age does not receive exclusive breast feeding and 34.1% of those between six months and two years suffer from anemia.
According to CIPPEC stats, 86% of Argentine children up to four years of age had a least one pediatric control in the last six months. While "health care is also extensive, since in 2011 seven out of ten children and adolescents had some sort of medical attention".
CIPPEC also pointed out that although the infant death rate has fallen 58% in all of Argentina between 1990 and 2013, nevertheless 61.8% of those deaths are caused by avoidable reasons.
Another issue brought up in the report is that parental care in the first days of the baby is determined by job conditions (formal and informal), quality of job and the province of residence.
"The situation is worrisome: only one of two workers has maternal (50.4%) or paternal (49%) leave", said Gala Díaz Langou, CIPPEC Social Protection Program coordinator.
However Repetto underlined the 'undeniable' advances in income transfer, since nowadays, 74.5% of Argentine children is benefitted by some kind of government resources transfer.
Likewise Cecilia Veleda, main researcher of CIPPEC Education Program said that those children benefitted by first infancy programs have better achievements in learning and are less likely to repeat or abandon school.
Nevertheless only 32% of children below four years have access to child care and prep education, and for those "between 45 days and two years care coverage is just 11%".
CIPPEC data also shows great socioeconomic inequality access since only 20.7% of children from the overall 20% poor population attend the care centers, while at the other extreme, 52.1% of those belonging to the richest 20%.
Finally regarding schooling, from three years the percentage climbs considerably starting with 41.5%, jumping to 82.3% for the four-year olds and universal attendance at five years.
CIPPEC defines itself as an independent organization, non partisan, non profit which works for a fair, democratic and efficient State that helps improve the lives of people. For this it concentrates efforts in analyzing and promoting public policies that promote equality and growth in Argentina. Most of its board of directors is made up of young professionals with overseas degrees in US and European universities.