Argentine presidential hopefuls will debate ideas following on the Pope and local church suggestions
Saturday, May 23rd 2015 - 10:33 UTC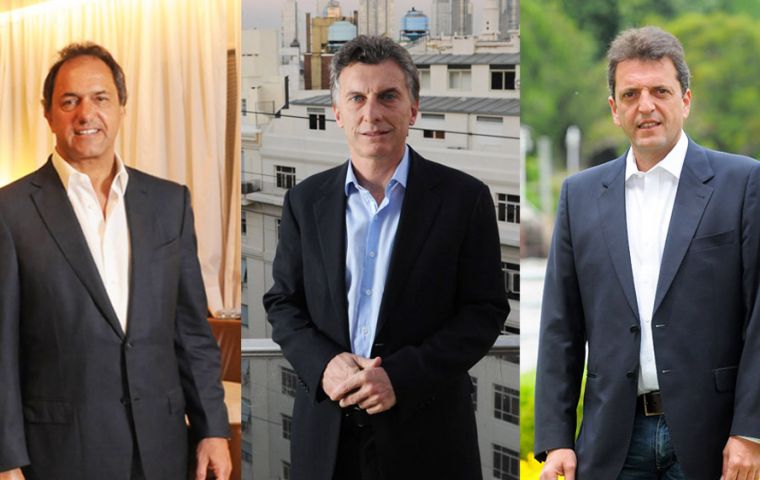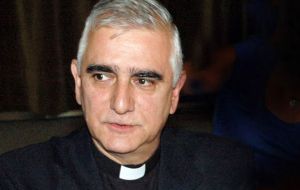 Argentine presidential hopefuls Daniel Scioli, Mauricio Macri and Sergio Massa are willing to face off in a public debate, a leader from the local Catholic Church confirmed in Buenos Aires. Argentina is holding presidential elections next October when Cristina Fernandez two consecutive periods come to an end.
The ruling Victory Front (FpV) hopeful, Daniel Scioli developed further on the matter, telling a radio station he wanted a debate at the University of Buenos Aires (UBA).
In an interview with Radio America, Monsignor Jorge Lozano — head of the Argentine synod — said his office had spoken with the lead candidates from the FpV, the PRO party and the Renewal Front "and they all agreed to debate" after the primary election scheduled for August 9.
Cabinet Chief Anibal Fernández, for his part, also expressed support for the candidates to debate, calling for a national law requiring all candidates to confront proposals and public policies, echoing earlier pro-debate statements from President Cristina Fernández.
The cabinet chief said the discussion should take place on "public television... or at a (public) university in order to guarantee fairness."
On Wednesday, the Argentine Synod blasted the "pathetic banality" of Argentine politics and called on presidential hopefuls to present their proposals "in a clear way".
Earlier in the week Argentine born Pope Francis said he was praying for Argentina, on occasion of the May Week (25 May is National Day), and called for a serious, peaceful, brotherly response from the political system in support of the people.