Brazil announces US$ 22.5bn spending cuts and confirms minister Levy
Saturday, May 23rd 2015 - 06:27 UTC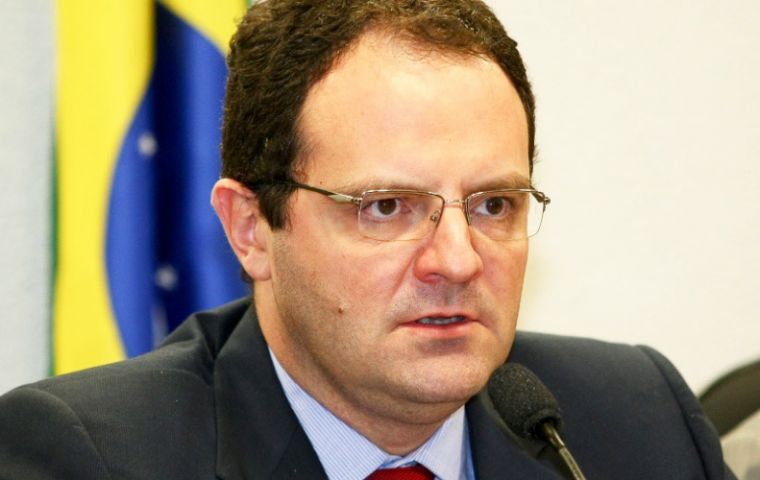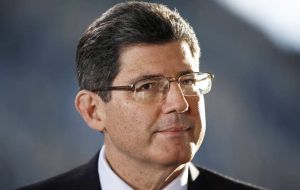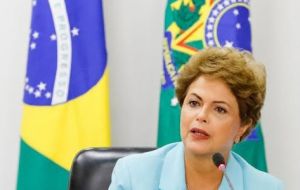 Brazil finally announced its much expected budget resources reshuffle that will freeze 69.9 billion Reais (22.58 billion dollars) worth of spending on investment, education and health programs this year, limiting outlays in a bid to convince investors that President Dilma Rousseff is committed to saving the country's investment-grade rating.
Besides cutting expenditure, Rousseff earlier on Friday raised the income tax for banks, another sign that her government is ready to push ahead with austerity despite stiff political opposition. The budget freeze, which was in line with market expectations, was the largest since Rousseff took office in 2011 and will bring discretionary government spending back to levels of 2012.
"This is a big effort that indicates the government willingness to meet our goal," Planning Minister Nelson Barbosa told reporters in Brasilia. "This is the first step for Brazil to return to growth."
Still, most analysts believe the freeze will not be enough to meet Brazil's fiscal surplus goal of 1.1% of GDP. The government lowered the goal from 1.2% after a revision to GDP figures of recent years. Last year's freeze, which is an annual commitment not to spend on already budgeted items, was 44 billion Reais.
Barbosa said the government will freeze a total of 21.2 billion Reais for education and health, but that priority social programs will be preserved.
Since winning a close re-election in October, Rousseff has raised taxes on everything from cosmetics to cars and limited spending to rebalance public accounts and shield Brazil's credit rating after years of lavish spending.
However that austerity faces fierce resistance from Rousseff's allies in Congress, who believe more tightening will only worsen an expected recession. Lawmakers have watered down two measures cutting pension and unemployment benefits. To make up for the losses, Rousseff raised the income tax rate for banks to 20% from 15% to collect 4 billion Reais in revenues annually.
IMF chief Christine Lagarde, visiting Rio for a central bank event, applauded Rousseff's austerity drive, saying the freeze "demonstrates the political courage and the determination" to hit the government's target. But as in Europe, fiscal austerity is raising political tensions and starting to weigh on Brazil's once-booming economy.
Economic activity tumbled in the first quarter and unemployment surged to a four-year high, official data showed. Economists expect the Brazilian economy will shrink 1.2% this year, according to a central bank poll.
In effect on Thursday Rousseff rejected calls from some lawmakers in her Workers' Party for Finance Minister Joaquim Levy to quit, and she said he would remain in the job.
Rousseff said she has full trust in Levy, who is trying to push through the unpopular measures in order to reduce Brazil's fiscal deficit and ward off the loss of its prized investment-grade credit rating.
The Senate on Wednesday night postponed until next Tuesday a vote on a bill that trims workers' benefits because it lacked the votes to pass. It faces fierce opposition from senators who said the government should not reduce the social safety net at a time when the country's economy is sliding into recession.
A bill toughening access to unemployment benefits was expected to clear the Senate after the Rousseff administration agreed late on Thursday to eliminate the main hurdle, an item limiting access to an annual bonus enjoyed by Brazilian workers. Another bill rolling back payroll tax cuts for companies is facing changes in the lower Chamber of Deputies and will not be put to the vote until June 10.
"I want to see their approval so Brazil can turn this page, but this fiscal adjustment is fundamental," Rousseff told reporters. "We have to balance our government accounts to move forward."