UEFA meets on Thursday in a bid to postpone FIFA presidential election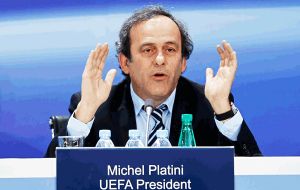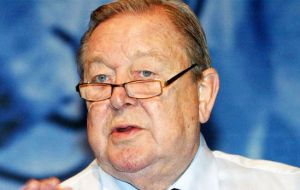 European football's leaders are to meet on Thursday in a bid to postpone FIFA's presidential election. UEFA said Friday's vote should not go ahead after bribery and racketeering charges were laid against senior officials in football's governing body. "These events show, once again, that corruption is deeply rooted in FIFA's culture," UEFA said.
Prince Ali bin al-Hussein of Jordan is standing against incumbent Sepp Blatter in the election.
UEFA added Friday's meeting of FIFA's members risked turning into "a farce" and said it could even boycott the gathering.
"The UEFA member associations are meeting tomorrow ahead of the FIFA Congress. At that point, the European associations will decide on what further steps need to be taken to protect the game of football," it added in a statement.
"In the meantime, the members of the UEFA Executive Committee are convinced that there is a strong need for a change to the leadership of this FIFA and strongly believe that the FIFA Congress should be postponed, with new FIFA presidential elections to be organised within the next six months."
Prince Ali has called for a change of FIFA's leadership and said in a statement: "We cannot continue with the crisis in FIFA"
However, UEFA's stance is not shared by all football administrators. The Asian Football Confederation opposes a postponed election - and will vote for Blatter.
In addition to a United States-led criminal investigation, Swiss officials are looking into the 2018 and 2022 World Cup bids.
Lennart Johansson, former president of UEFA, says the decision to award the World Cup to Russia and Qatar should now be reviewed following the latest FIFA corruption allegations.
The 85-year-old Swede told newspaper Sportbladet: "I expect they will reconsider the decisions. Blatter himself has said that the decision to go east wasn't proper. I am sure the initiative will now be taken to make a new decision."
He also suggested England should be given the finals in 2018: "They haven't had it since 1966, and it's considered 'the motherland of football', whatever we might think. They are worthy of the attention," Johansson said.