Argentine football and government pledge support for investigation and call for transparency
Friday, May 29th 2015 - 08:56 UTC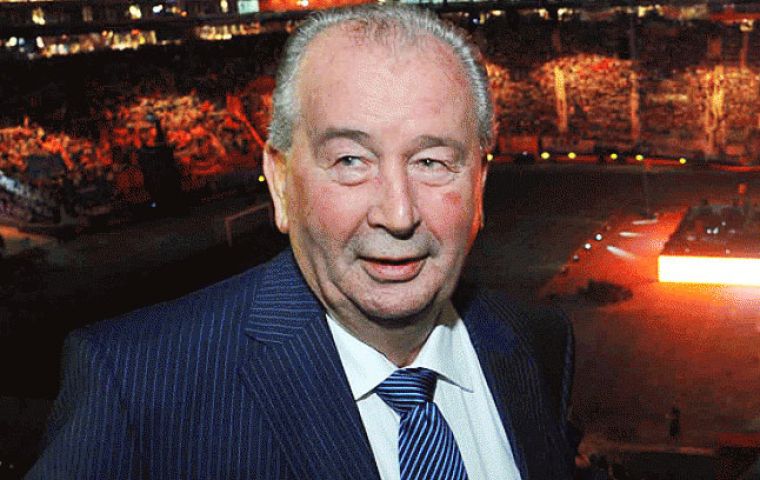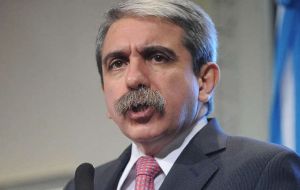 The Argentine Football Association (AFA) issued on Thursday a press release in support of the US led investigation into FIFA and called for transparency in football, adding it joins the efforts to investigate corruption in the sport.
"The Argentine Football Association informs it supports and joins the investigations on FIFA and CONMEBOL (South American Football Association) representatives and members, sharing the football world's concerns as regards transparency in our beloved sport," the press release reads.
Wednesday's nine high-ranking soccer officials, including two current vice-presidents of world governing body FIFA, and five sports marketing executives were indicted on federal corruption charges by US law enforcement officials.
They were charged with racketeering, wire fraud and money laundering conspiracies as part of a scheme that spanned more than two decades.
Late Argentine Football Association president Julio Grondona has also been implicated. The investigation claims he pocketed multi-million dollar bribes related to television rights.
Grondona, who passed away in July 2014 having been at the helm of Argentine football since 1979, would have taken a total of US$15m in illicit payments.
"AFA also informs that its contracts and incomes are all registered in the organization's balance sheets. It will continue to adopt the necessary measures to clarify the situation, and it will be at the judiciary's disposal for whatever needed," the press release says, in relation to those accusations.
Other three Argentine citizens were implicated: Alejandro Burzaco, Hugo Jinkis and his son Mariano Jinkis allegedly conspired to win and keep hold of lucrative media rights contracts from regional soccer federations in exchange for $110 million in bribes.
The Argentine government said today Federal Judge Marcelo Martínez de Giorgi, in charge of Tribunal number 8, was examining US extradition requests for the three businessmen. Seven FIFA officials, including current FIFA vice president and executive committee member Jeffrey Webb, were arrested on Wednesday.
Meanwhile Argentina's Cabinet Chief Anibal Fernández demanded the justice of the US, Switzerland and Argentina to "investigate" other alleged bribery cases involving soccer leaders no matter the cost.
He said the extradition petitions had been received from the United States and handed straight to the Argentine law courts. "An investigation is underway," Fernandez told reporters at a daily briefing.
He added Argentina's tax authority would pursue any money owed to it. "Illegal acts also pay taxes and in this case if it is proven that kickbacks were paid then they will have to pay an income tax of 35%," Fernandez said.
The FIFA corruption case has three Argentines involved, Alejandro Burzaco, Hugo and Mariano Jinkis.
Alejandro Burzaco is the president of Tournaments and Competitions (TyC) who has always had a good relation with controversial and late AFA leader Julio Grondona, and thanks to which he eventually managed to control all of the national football television broadcasts.
Torneos y Competencias is half-owned by the Clarín Group, and partners with the media giant in the previous management of local football rights on television.
Considering the fact that the Argentine government is one of the shareholders of Clarín Group, Anibal Fernández did not rule out the possibility of requesting a judge's intervention.
"Clarín Group is partner of TyC. The government can ask the judicial intervention to investigate the road to bribery. If the payment of briberies existed, the estate, as minority shareholder, may request the judicial intervention of the company TyC," he explained in the before entering the Government House in Buenos Aires.