G7 finance chiefs meet in Dresden to discuss global recovery, but Greece overshadows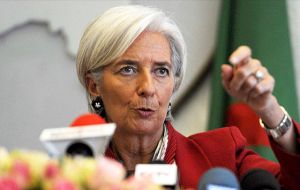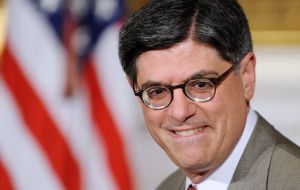 Finance chiefs and central bankers from the Group of Seven economic powers discussed ways to revive the faltering global recovery on Thursday as the United States leant on Europe to reach a deal to avert a Greek bankruptcy. The threat of a Greek default, rising oil prices and bond market volatility are fuelling investor nervousness about the world's economy.
A slowdown in China, which was not present at the talks in Dresden, Germany, is adding to the concern.
Speaking before meeting the G7 finance chiefs, International Monetary Fund Managing Director Christine Lagarde said there was still a lot of work to do before Greece and its international lenders could clinch a cash-for-reforms deal.
"We are all in the process of working towards a solution for Greece and I would not say that we already have reached substantial results," Lagarde told German television station ARD in comments translated to German.
"Things have moved, but there is still a lot of work to do," she noted, adding that she believed Greece would fulfill its commitments.
G7 sources said officials from the member countries - hosts Germany, the United States, Japan, Britain, France, Italy and Canada - were speaking "all the time" about Greece on the sidelines of the Dresden meeting.
But Greece did not come up at all during a formal symposium session when finance ministers and central bank chiefs listened to short speeches by leading economists on how to boost growth momentum, a German G7 delegation source said.
Apparently a discussion on Greece was set for Friday. Athens and its EU/IMF lenders have been locked in tortuous negotiations on a reform agreement for four months. Without a deal, it risks default or bankruptcy in weeks.
Greece's government said on Wednesday it was starting to draft a deal with creditors that would pave the way for aid, but European officials quickly dismissed the idea that the talks had reached such a stage.
On the eve of the G7 meeting, US Treasury Secretary Jack Lew urged international creditors to show more flexibility. He said he feared a miscalculation could lead to a new crisis which could have consequences for the wider world. The differences over Greece follow a growth-versus-budget consolidation debate between Washington and Berlin at G7 level.