Led by former star Romario, Brazilian Senate opens formal inquiry into country's football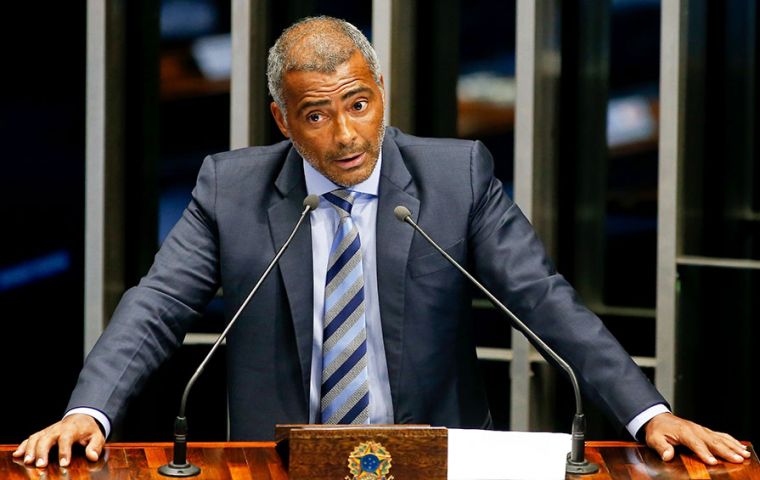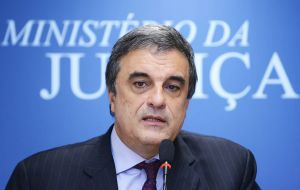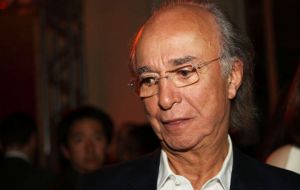 Brazilian police began investigating allegations of corruption in its soccer industry on Thursday, prompted by the arrests of top officials at world soccer body FIFA in a U.S. bribery probe. The country's Senate, led by former national soccer star Romario, who is now a prominent legislator, moved to open a formal inquiry into alleged bribes paid to obtain contracts with the Brazilian Soccer Federation (CBF).
"There is no other alternative. Either these guys all go to prison or they will continue sucking the blood out of Brazilian football until its final death," said Romario, who led Brazil's national team to World Cup victory in 1994 and has since become an outspoken critic of corruption in soccer and FIFA.
Justice Minister José Eduardo Cardozo ordered federal police to investigate whether the alleged corruption at Zurich-based FIFA was practiced in Brazil, his office said in a statement.
Brazilian officials and executives featured prominently in the indictment released on Wednesday by the U.S. Department of Justice that named 14 defendants accused of crimes including bribery, money laundering and wire fraud.
Former CBF president José Maria Marin was among those charged and arrested, while José Hawilla, the Brazilian founder of sports marketing company Traffic Group, was named as a convicted defendant who had pled guilty to U.S. corruption charges.
Brazilian law enforcement officials said they were collaborating with the U.S. Justice Department. On Wednesday night, police raided the offices of a sports marketing company owned by Kleber Leite, the former head of Rio de Janeiro's Flamengo soccer club, and seized documents. Prosecutors said the details were secret.
The U.S. initiative, which led to arrest of seven FIFA executives in Zurich on Wednesday, was welcomed by Brazilians who are unhappy with the quality of their national sport and suspect moguls of enriching themselves.
Romário gathered enough signatures from his peers in record time to request a congressional inquiry into suspect contracts signed by the CBF under Marin, and his predecessor Ricardo Teixeira.
Romário, who called the 2014 World Cup "the biggest heist in the history of Brazil," praised the U.S. offensive and said he hoped to see Teixeira arrested too.
A congressional inquiry 14 years ago attempted to probe alleged bribes paid to Brazilian soccer officials during Teixeira's tenure regarding a 369 million-dollar, 10-year sponsorship contract between sportswear company Nike Inc and the CBF.
But the inquiry broke down in acrimony and did not lead to any criminal action by prosecutors. Nike denied any wrongdoing.
Dissatisfaction with the state of soccer in Brazil has been running high, especially after the national team was humiliated 7-1 by Germany in last year's World Cup on home soil. The Cup itself saw huge cost overruns at stadiums, some of which are barely used today. The domestic soccer league has also been plagued by financial problems and poor quality of play.
In one clear sign of the hostile mood, the CBF quickly removed Marin's name from the facade of its luxurious Rio de Janeiro headquarters on Thursday.