Oil crushers strike in Argentina on 25th day; 100 vessels delayed waiting to load
Friday, May 29th 2015 - 09:05 UTC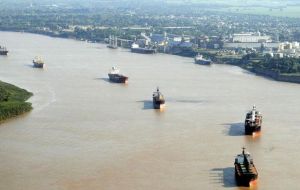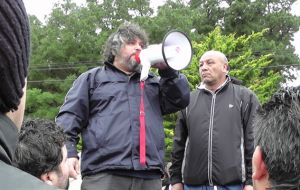 The head of an Argentine soy crushers' union expressed optimism on Thursday that a salary agreement was near and would end the strike, which has affected the key Rosario soy market.
The wage strike by the Soy-oil Workers Federation, which represents about 20% of crushing workers in the world's leading soy-oil exporter, began 24 days ago in the middle of an expected record harvest season.
Union head Daniel Yofra said he thought a resolution was close as a result of the round of government-mediated discussions with soy companies' management at the Labor Ministry in Buenos Aires.
"We are optimistic about negotiations," he said. "The only thing we will need to see is how the agreement is established."
Since Argentina has one of the world's highest inflation rates, privately estimates put it at 35% annually, workers' wages negotiations can become tough and rough, since pickets are not uncommon at plants, preventing any access or exit.
According to the union, it had already agreed to a 36% wage rise with soy companies, but the government of President Cristina Fernandez considered that too high, and only accepts a cap of 27%.
The strike initially only affected smaller ports in southern Rosario, but since this week the union has been blockading larger terminals, such as those run by Bunge Ltd and Cargill , in northern Rosario.
Rosario is responsible for shipping 70% of Argentina's oil seeds and grains and the current industrial conflict has over 100 vessels delayed in the proximity of the port facilities, plus freezing all operations in the local market, which according to traders is having an impact on payments chain.
To further complicate the conflict, industry leaders claim that the oil crushers union "have illegitimately 'invaded' several ports where another (smaller) union had continued to work since they did not join the dispute".
"Pickets are impeding the right to work of our personnel, the right of their own fellow workers" said Andres Alcaraz, head of the (cooking) Oil industry complex federation, CIARA.
Likewise the head of the Economics and Statistics Department from the Rosario Commerce Exchange, Julio Calzada pointed out that given the current situation "exporters are not giving prices, there are no new deals and so there is no range of prices for the new crop".