Interpol and Argentine police raid sports media office linked to FIFA scandal
Saturday, May 30th 2015 - 09:15 UTC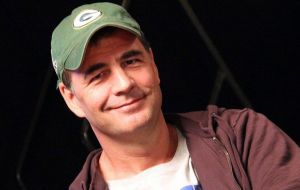 Interpol and Argentine federal police officers conducted a raid at the San Telmo offices of Torneos y Competencias, the sports media company directed by Alejandro Burzaco, one of the three Argentine citizens indicted by the US in the corruption scheme that involves FIFA.
The procedure was arranged by federal judge Claudio Bonadío and started on Friday at around 4.30 pm at Torneos y Competerncias' headquarters, in central Buenos Aires city.
Burzaco, also partner of the Clarin Group, was indicted together with businessmen Hugo Jinkis and his son Mariano Jinkis as being involved in a corruption scheme referred to FIFA and the illicit awarding of television rights for soccer tournaments mostly in the Conmebol jurisdiction, the South American Football Association.
Interpol officers were looking for documentation on Torneos y Competenecias contracts. The company had rights over local football broadcasts since the 90's and allegedly bribed late AFA head Julio Grondona to win worldwide rights to broadcast the 2015, 2016, 2019 and 2023 editions of the Copa America.
Meanwhile, the AFIP tax bureau has filed a criminal complaint against Burzaco, Hugo Jinkis and his son Mariano Jinkis for alleged tax evasion.
On Thursday judge Bonadío approved the arrest of the three local business leaders, who face US extradition requests, though he acknowledged he did not know if they were in the country. Their lawyers requested an exemption from prison for their clients but it was denied.